Apple has reportedly hired one of Tesla's most senior engineers for its top secret Apple Car project that could see the company working on a self-driving car.
Reuters reports that Jamie Carlson's LinkedIn profile has shown him as leaving Tesla and joining Apple. Carlson is actually just one of six others with expertise in self-driving cars that has joined Apple.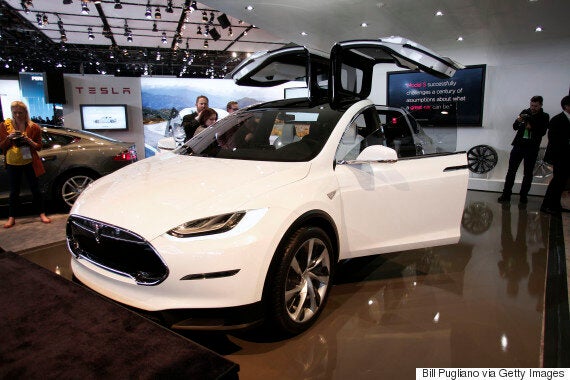 Tesla's latest car is the Model X which is due for delivery later this year.
While Apple certainly aren't the first tech company to be reportedly working on a self-driving car (that award goes to Google), they're certainly the most secretive about it.
The company has gone to extraordinary lengths to keep what many are calling 'Project Titan' under wraps.
Apple reportedly already owns quite a lot of property in Sunnyvale but this property in particular appears to have caught the attention of the rumour mill.
While it's not confirmed that Apple owns the building, it is nestled among a number of offices that the tech giant owns.
Reportedly owned by a marketing brand called SixtyEight Research, the building also comes with a large garage space and a website that reveals almost nothing about the company.
AppleInsider reports that workers at this building have been told to keep their company badges hidden when entering and leaving the office.
Tesla's CEO Elon Musk famously hit back at claims that Apple was poaching all of Tesla's senior engineers and most accomplished experts saying to Bloomberg:
"Apple tries very hard to recruit from Tesla, but so far they've actually recruited very few people."