Gordon Brown is the latest senior Labour figure to wade into the leadership contest, announcing on Monday that he is backing Yvette Cooper for the party's top spot.
The former prime minister will speak about his decision to back Cooper at the Edinburgh Book Festival this weekend.
Brown also revealed that his second choice for the leadership position is Andy Burnham and the third is Liz Kendall.
Gordon Brown votes Yvette Cooper No1 for Labour Leader - http://t.co/HbUQCpp4ps#YvetteForLabour#labourleadership

— Gordon & Sarah Brown (@OfficeGSBrown) August 24, 2015
His preferences for Labour leader confirm that Brown does not look favourably upon left-wing frontrunner, Jeremy Corbyn.
Earlier this month, the 64-year-old gave a 50-minute speech on the "power for a purpose" and, while he did not mention Corbyn specifically, he warned of the consequences of retreating to become a "party of protest".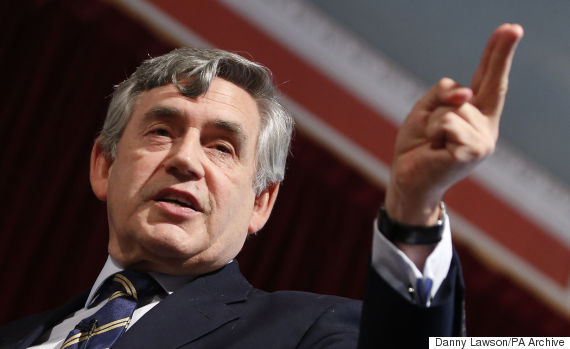 Gordon Brown backs Yvette Cooper
During his speech to London's Southbank Centre, Brown acknowledged that the party was "grieving" after its general election defeat, but said: "There is one thing worse than having broken hearts, it is powerlessness."
He added: "When I know, and I argued, and I think you believe, that the only way that we can avert the pain and end the suffering is by securing in the future the election of a Labour government to deliver on our priorities.
"And when I see the opinion polls that say the one grouping in the party that is likely to get most votes is the one grouping that even its own supporters say is least likely to be able to form a government, then we have to look at the lessons of our history."
Brown is the latest senior Labour figure to shun Corbyn's bid for the leadership.
In a scathing intervention last month, Tony Blair told Corbyn supporters to get a heart "transplant" or risk dragging the party back to the 1980s.
SEE ALSO: