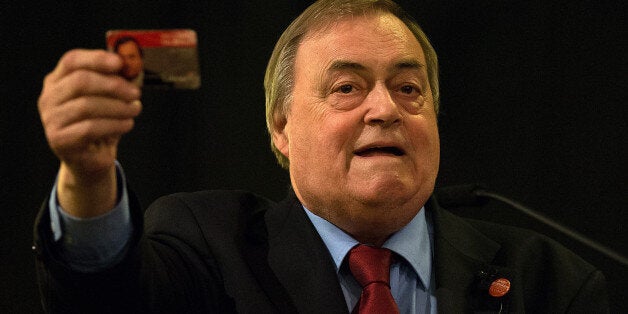 John Prescott has accused Labour shadow cabinet ministers Chuka Umunna and Tristram Hunt of being disloyal to Labour by appearing to be preemptively planning to resist Jeremy Corbyn.
The former Labour deputy prime minister also criticised Tony Blair for making "stupid" and "scandalous" attacks on Corbyn and his supporters.
Speaking at a central-London rally for leadership candidate Andy Burnham on Monday evening, Prescott said he feared a party split similar to the one in the 1980s which saw some Labour MPs leave to create the SDP.
"People were so divided and it led to what they called the 'gang of four' who then advocated splitting the Labour Party, thinking they could walk off with all the press enthusiasm," he said.
"I have to say, I am more than worried that in the debates at the moment some of that is hanging about. We now have a group of two."
Prescott said of Umunna and Hunt: "They have launched another group. It's called the Labour Group for Common Good. Sounds nice. But what does it mean? You are organising a group inside the parliamentary party before you've even elected the leader, that doesn't sound very loyal to me.
"Whoever gets elected should rightfully expect the loyalty and support from the Parliamentary Labour Party and the unity of the party once they have won."
However he added the "critical" caveat that MPs could only be expected to display loyalty if the new leader has policies "we can all get behind".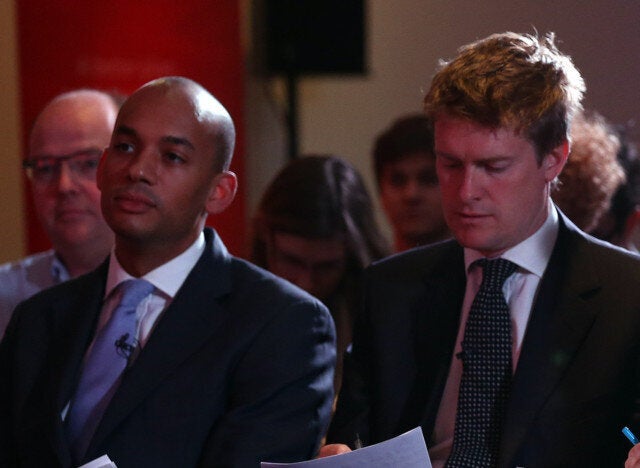 Prescott, who is backing Burnham for leader, also drew laughs from the crowd when he appeared to forget Hunt's name, describing him as "what's his name", adding of the shadow education secretary: "Bright academic there's no doubt about it but I wish he had stayed in the university."
Umunna and Hunt's new Common Good group aims to bring together centrist MPs. It will be seen as the headquarters of any anti-Corbyn resistance within the Parliamentary Labour Party should the veteran leftwinger win the leadership contest.
Both Umunna and Hunt are supporting Liz Kendall for the leadership. The Blairite candidate is believed to be trailing in fourth place behind Corbyn, Burnham and Yvette Cooper.
Kendall, Cooper, Umunna and Hunt have all said they would not serve in a Corbyn's shadow cabinet should he win the leadership contest.
Speaking at the Burnham rally near Euston station, Prescott said they should all show "a bit more humility when they make their comments about who they would work with or not work with once you have elected a leader".
Popular in the Community