As many as 200 missing persons calls have been made following the Shoreham plane crash, police have revealed.
Officers received a huge number of calls following the tragedy, which left at least 11 people dead, according to Sky News.
Despite the influx of calls, officials say that the estimated death toll remains the same but that it may yet rise as high as 20.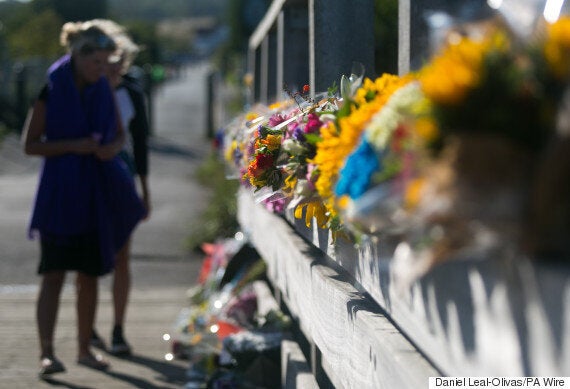 Passers-by pay their respects near the crash site on the A27
Assistant Chief Constable Steve Barry said: "As a result of lifting the jet, we have not discovered any evidence of further victims and our estimate of 11 highly likely victims remains in place.
"However, until we have fully completed the search of what is an extensive scene, I must caution that there is still the possibility that we may discover evidence of further victims, but I am not prepared to speculate on that figure."
No further bodies were found when a crane was used to remove wreckage from the A27 on Monday.
Investigations are continuing at the crash site.
The news comes as a fourth victim has been named as Maurice Abrahams.
The 76-year-old wedding car driver was killed when a 1950s Hawker Hunter jet crashed after failing to pull up from a loop manoeuvre during a display at the Shoreham Air Show.
Worthing United players Matthew Grimstone and Jacob Schilt, both 23, and personal trainer Matt Jones, 24, have also been named among the victims.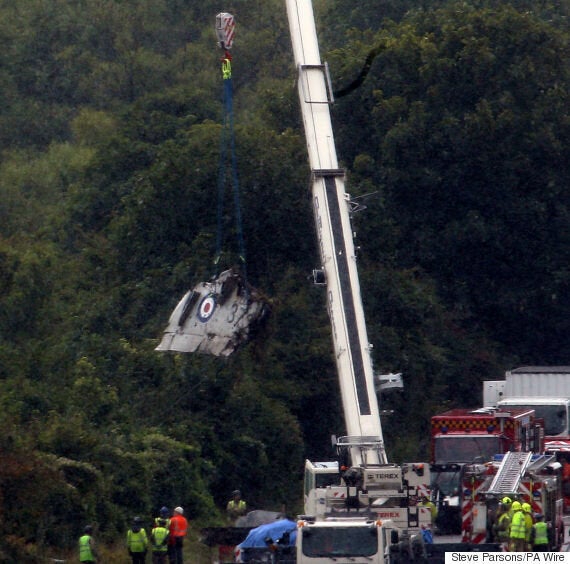 Part of the wreckage is removed by crane
Pilot Andy Hill remains in hospital in a critical condition.
On Monday regulators also announced that vintage planes will not be permitted to perform "high-energy aerobatics" over land at air shows, according to the BBC.
The Civil Aviation Authority said that such planes would be "limited to flypasts" in future.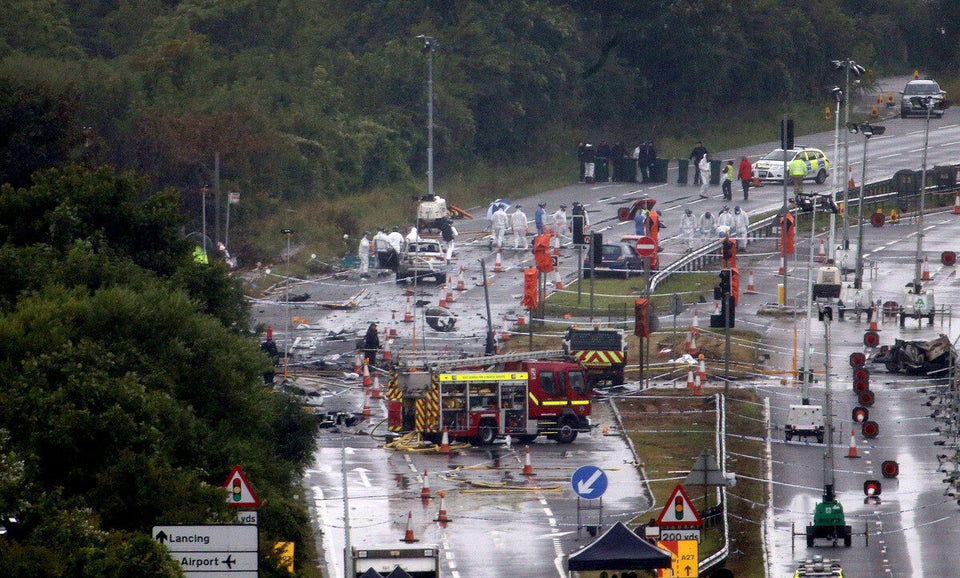 Shoreham wreckage removed