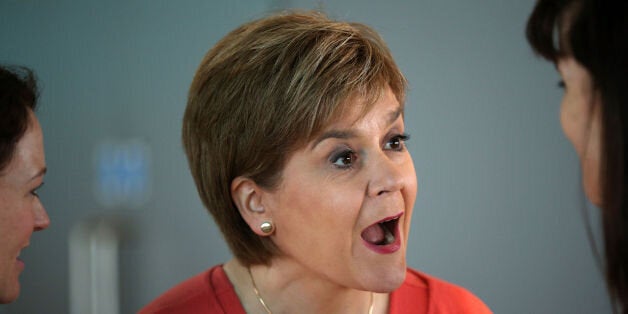 Scotland's First Minister found herself the unlikely officiary of a marriage proposal on behalf of one young man to his male partner at a packed public meeting on Monday.
"Great day in Oban rounded off by a packed public meeting," Sturgeon tweeted, adding: "Thanks to all 350+ who came along to ask questions."
But the day's political events were outshone by a touching wedding proposal, led by the First Minister on behalf of attendee 'Paul'.
According to Sturgeon, she was asked to deliver the offer of marriage on behalf of Paul - who even took to bended knee - to propose to his partner Ian.
The SNP leader announced the news to her 243,000 Twitter followers, adding that she was "delighted" to report Ian had said 'yes'.
"I am sure you will agree with me that, excepting truly exceptional circumstances involving national security, the confidentiality of communications between parliamentarians and their constituents is of the utmost importance," she wrote to the Prime Minister.
Popular in the Community