The 54-year-old actor and director spoke out on gun violence in response to this morning's attack, which has left a third person critically injured.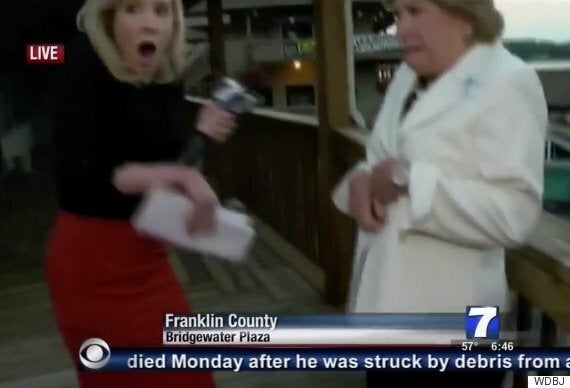 Gunfire erupted suddenly, leaving the reporter no time to react
Vicki Gardner, head of the SML Chamber of Commerce, was being interviewed and was shot in the back. She is currently in hospital.
Williams was pursued by police as he fled the scene and local media are now reporting that he shot himself and is in a critical condition.
Gervais, who splits his time between the US and the UK, spoke out against gun violence following the shocking news.
Gervais countered gun-lobbyists' claims that guns don't kill people, people do. He wrote: "Then you can say the same about bombs. Let's give everyone the right to have bombs."
The writer and comedian also paid tribute to those who died in the shootings, adding that he was "shocked by the insanity of the Virginia shooting".
As scenarios of other objects killing people grew more ridiculous through suggestions on Twitter - including cars and hands - Gervais retorted, highlighting the absurdity in people's claims.
"if you ban guns you should ban cars too." - A moron.

When cars are made specifically as a weapon and can be concealed in your pocket maybe.

— Ricky Gervais (@rickygervais) August 26, 2015
He then sums up those who want guns:
Gervais then asks whether all those who are "desperate to own guns because it's their legal right" would give up the firearms if the law was changed.