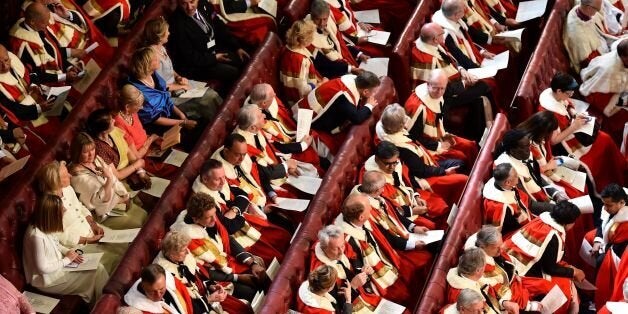 The Tory MP who epitomised the expenses scandal has been handed a seat in the House of Lords as David Cameron gave peerages to long-serving Conservative frontbenchers and advisers.
Douglas Hogg, the former agriculture minister who claimed the £2,200 cost of having the moat at his country mansion cleared, is among 45 new peerages announced today to mark the dissolution of the last Parliament.
Ex-Tory leader William Hague was among 26 Tory nominations and former Cabinet ministers David Blunkett, Alistair Darling, Peter Hain and Tessa Jowell were included in Labour's list of 11.
Peers can claim £300 each day they turn up. Labour said Cameron's promise to cut the cost of politics "lies in tatters" and the TaxPayers' Alliance warned of an "additional phalanx of peers" added to an "already overcrowded House of Lords".
While appointing allies and donors the Tories will be accused of "cronyism", critics say the Lords make-up already favours Labour despite being the Opposition party.
Lib Dems Vince Cable and Danny Alexander, both ousted at the election, will get knighthoods after reportedly turning down peerages.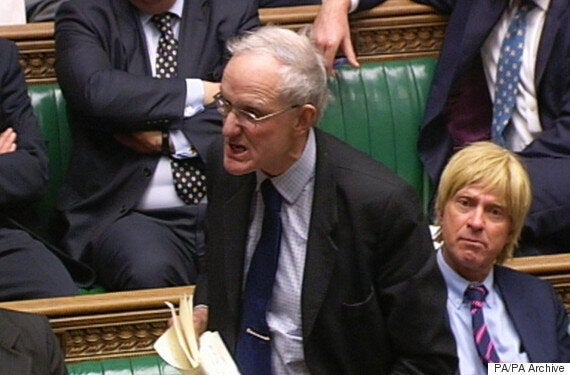 Douglas Hogg stepped down as an MP in 2010. He £2,200 claim for the cleaning of the moat at his 13th-century Manor House
Other high-profile Conservatives nominated include former Cabinet ministers Andrew Lansley, David Willetts and George Young.
Peerages have also been given to ex-Tory junior minister Greg Barker, former MPs James Arbuthnot and Anne McIntosh, as well as Philippa Stroud, an ex-special adviser to Iain Duncan Smith, and former Downing Street policy director James O'Shaughnessy.
Kate Rock, vice-chairman of the Conservative Party, and Stephen Gilbert, Tory deputy chairman, will also take a seat on the Tory benches, as will Catherine Fall, deputy chief of staff to the Prime Minister.
Former Lib Dem leader Sir Ming Campbell was among a number of ex-Lib Dem MPs, including Sir Alan Beith, Sir Malcolm Bruce, Lorley Burt, Lynne Featherstone, Don Foster and Sir Andrew Stunell, to get a Lords berth.
Jonny Oates, former Chief of Staff to Nick Clegg in the coalition government, was also nominated. The party nominated eight in total.
Jonathan Isaby, chief executive of the TaxPayers' Alliance, called for peers not contributing to quit.
"David Cameron promised to cut the cost of politics, but with this additional phalanx of peers appointed to an already overcrowded House of Lords, taxpayers are entitled to question his commitment to that goal.
"Peers do an important job scrutinising legislation and holding the government to account, but we are approaching the point when the House will struggle to do so effectively through its sheer size.
"If the House of Lords is to remain a valuable revising chamber, those barely active peers who are no longer fully contributing to the work of the Upper House really should take up the option of retirement."
Lucy Powell, Shadow Cabinet Office Minister, said: "David Cameron's promise to cut the cost of politics lies in tatters.
"At the election the Tories said they would make the House of Lords smaller, but they have done the opposite, leaving taxpayers with a multi-million pound bill for David Cameron's new peers."
Mr Cameron has said there is "no point" reviving coalition efforts to reform the House of Lords, and instead wants to "make sure the House of Lords more accurately reflects the situation in the House of Commons".
The Conservatives currently have the most peers - nearly 230 - but are a long way from a majority. According to the Electoral Reform Society, Mr Cameron would have to appoint 723 more members to reproduce the balance of MPs.
Related