Health workers are celebrating in Sierra Leone after the last known Ebola patient was discharged from hospital.
Two members of the medical team, in full yellow hazmat suits can be seen rapping, cheered on by crowds in scenes of relief and joy.
The outbreak - which spread across western Africa - killed nearly 4,000 people in the country.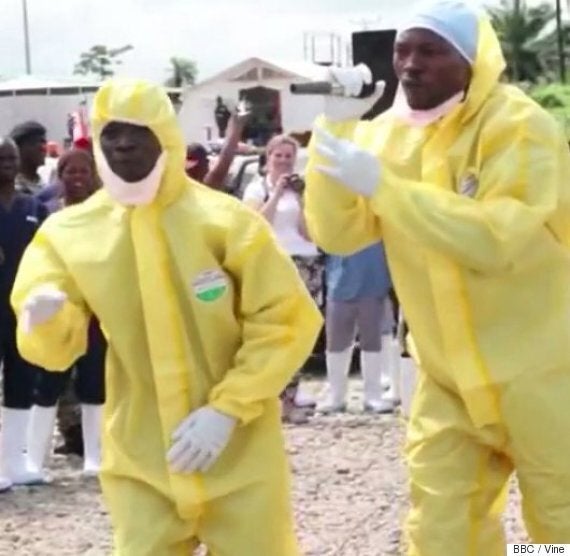 The men partied in the streets outside the medical centre
The last patient, 35-year-old Adama Sankoh, was discharged from a treatment centre in the northern Bombali district, and attended the celebrations.
The Medical Director at the facility, Vanessa Wolfman said:
"Today is a day of hope. People hope this is the beginning of the end. We have fought for so long."
Despite the cheer, the outbreak won't officially be declared over until 42 days after the last Ebola patient either dies or is discharged.
While there have been no new cases in Sierra Leone for the past 17 days, according to NERC, neighbouring Guinea reported three new infections in the week up to 19th August.
Related