TheBBC's flagship news analysis show played host to a "ready steady cook tribute band" on Thursday, broadcasting conservationist George Monbiot butchering a dead squirrel with an axe.
In scenes described by viewers as "bizarre", Newsnight presenter James O'Brien] quizzed his guest on cooking tips before Monbiot marinated the dead animal in lemon juice, fried it, and served two portions - complete with several glasses of red wine.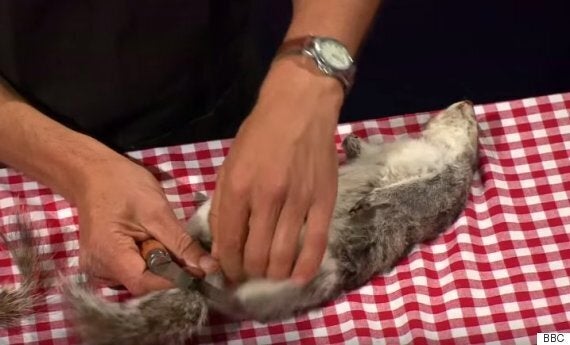 The dead squirrel pictured
Monbiot cut off the animal's tail before removing its fur.
Several squirrels, all bought from a farm shop, O'Brien insisted, were used in the segment.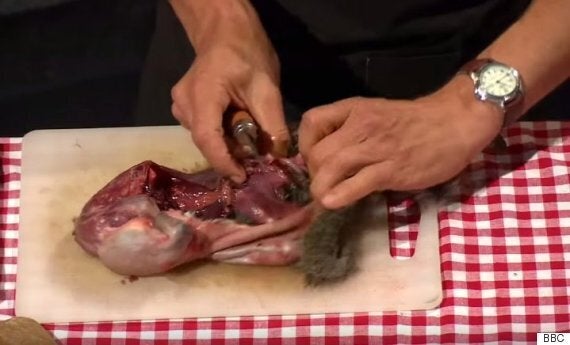 Here's one they prepared earlier
The LBC presenter observed as 52-year-old Monbiot produced an axe, proceeding to butchers it limbs apart and remove any excess fur.
A bowl of lemons was placed on the table in a bid to spruce up proceedings.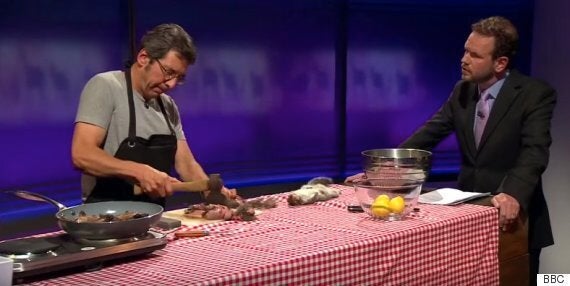 O'Brien looks on as the squirrel gets chopped up
Once cooked, both men tucked in to enjoy their 'squirrel surprise'.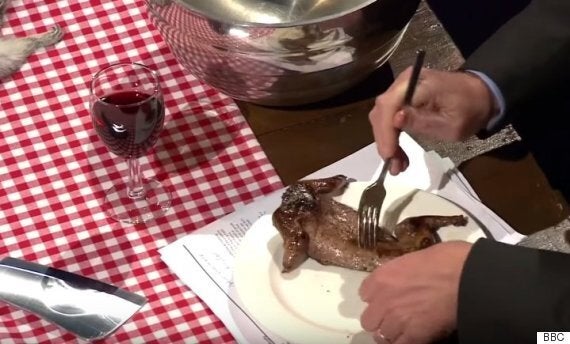 Monbiot tweeted prior to his appearance, commenting it was unlikely to be a frequent occurrence that BBC security would be told to let in a man with an axe.
In a slightly more ominous post he added: "I'm honing the axe at the moment."
One viewer mused that "hard man" and seasoned presenter O'Brien "looked as though he was about to faint/ gag".
Another suggested the conversation that might have taken place at an editorial planning meeting.
While a punter weighed in with their own satirical take on proceedings.
The show's deputy editor clearly knew he was in for a rough ride on Friday.
Leaving the last word to the Financial Times' Janan Ganesh.
Watch the full event unfold below