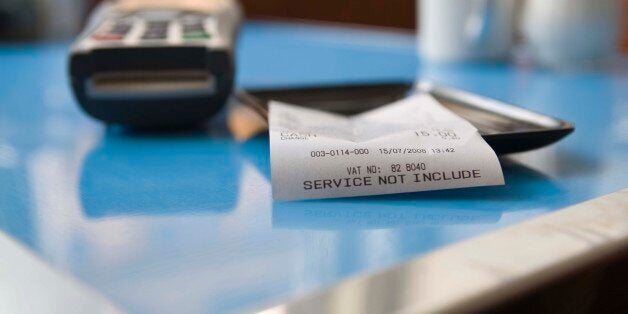 From compound interest at your bank to working out how to get the best money exchange rates, a practical maths qualification has been released by an exam board - after compulsory financial education was introduced last year.
OCR's "Level 3 Core Maths" course, ready to be taught for the first time this month, ends years of tedious maths lessons which focused on maths problems which were often not applicable outside the classroom.
School's minister Nick Gibb explained: "Maths skills aren't just used in the classroom - they are vital in everyday life, whether you are running your own business or trying to pick the best mortgage."
He added: "This one nation government is giving our young people the opportunity to develop the practical maths skills which will help them succeed."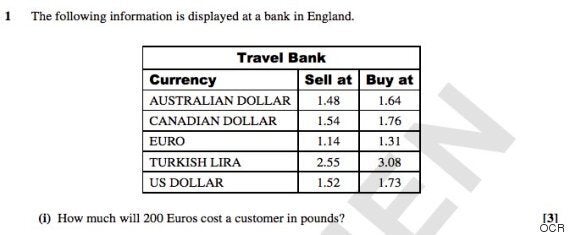 A sample paper from OCR's website. Can you work it out?
Eddie Wilde, OCR's head of maths, had previously argued: "Mathematics plays a vital part in the life of each individual and contributes significantly to the economy of the country."
Now available to any students who achieve at least a C in their GCSE maths, DfE (Department for Education) claims to aim the exam at "those students who would not normally study maths at A level or AS level but need maths skills in further study which could include courses like economics, geography or social sciences".
A number of large businesses praised the new course, with managing director of Brompton Bicycles Ltd saying: "Maths runs through our organisation; design, purchasing, budgeting and profit and loss. It affects all areas HR, Marketing, Logistics, ICT, not just those that are perceived to be mathematical like finance or design."
Related