A woman has been caught on video footage apparently pleasuring herself using a sex toy in a service station car park in Birmingham.
The woman, who has not been identified, was filmed using the device inside an SUV with its back doors wide open as a rather bored-looking man regards her.
Though he is standing in the doorway, an onlooker managed to capture the incident on camera.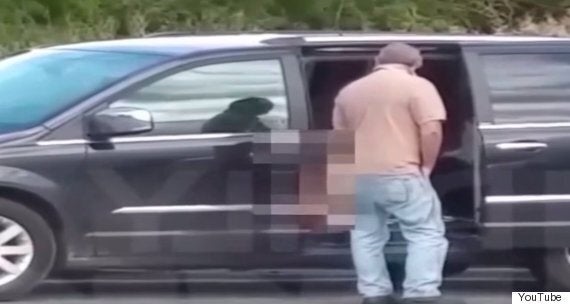 The explicit scenes were caught on camera
The original footage, obtained from an anonymous source on Facebook by the Mirror, shows the moment a man walks past the scene with a cup of coffee.
He casually strolls on, seemingly unaware of the sex acts unfolding behind him.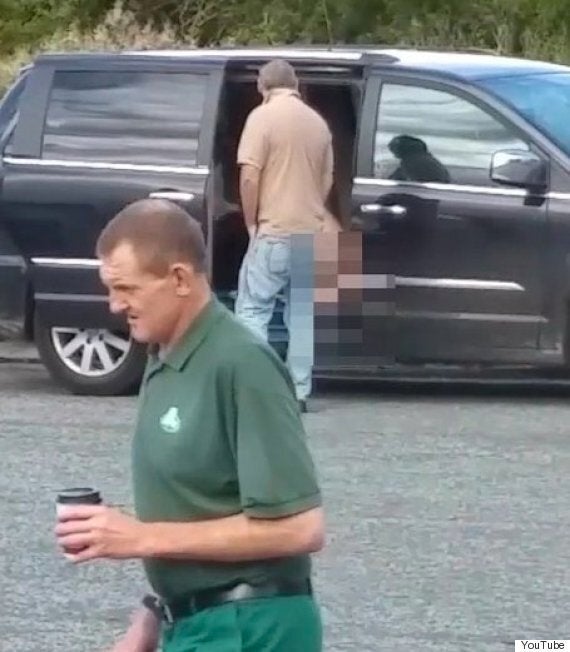 The man walks past the scene, seemingly oblivious
The public display was reportedly recorded by a passenger inside a lorry at the service station.
The camera zooms out at the end of the footage, revealing the considerable distance between the cameraperson and the action.