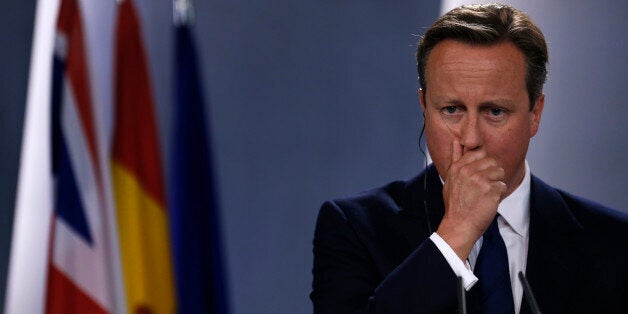 Government ministers are in last-minute talks with Tory rebels in a bid to stave off a defeat on how much notice to give of the date of the EU referendum.
A band of eurosceptic Tory MPs, led by Conservatives for Britain chairman Steve Baker, are meeting with Europe Minister David Lidington ahead of this evening's crunch vote on the EU Referendum Bill.
The rebels have tabled an amendment to the Bill which would mean the Government would have to give four months notice of the referendum date.
This would stop the Government from being able to spring a referendum on the British people after David Cameron's renegotiation of the UK's EU membership.
Tory rebels are confident they will have the support of enough Labour MPs to defeat the Government, and are currently pressing Foreign Office ministers to accept the amendment.
However, there is confusion over whether the Government will be defeated over the issue of purdah – the period ahead of a vote where government's avoid making any statements which could influence the outcome.
Eurosceptics are worried the Government could try to influence the electorate to vote to 'remain' in the EU.
The current offer on purdah from the Government is being disputed by the rebels, who want the same rules used which apply ahead of a General Election.
Former Conservative Cabinet Minister Owen Paterson, who was at the meeting in Parliament this afternoon, said: "I am absolutely clear – we want purdah.
"We have run a whole number of referendums recently under the existing purdah rules without interfering in the day to day running of the country."
A Labour source indicated the party would vote against the version of purdah put forward by Tory Foreign Secretary Philip Hammond on the grounds it does not go far enough.
There are concerns that any weakening of purdah could be seen to undermine the validity of the referendum result, and lead to a repeat of the 'neverendum' situation currently occurring in Scotland.
If the Tory eurosceptic rebels joined forces with Labour and voted against Mr Hammond's amendment, and then endorsing Labour's 'full fat' purdah proposal, the Government would be defeated.