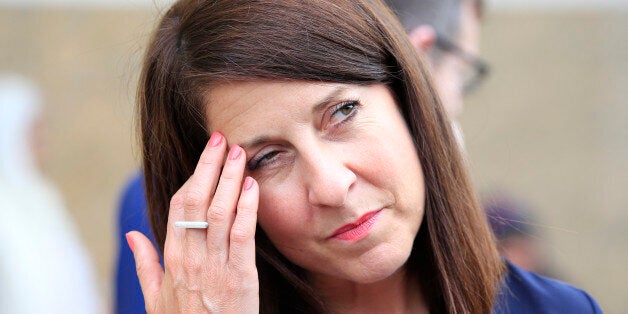 Liz Kendall has all but admitted defeat in the Labour leadership race as she conceded that she and other 'moderates' had failed to 'move on' from the Blair-Brown years.
Speaking to The Huffington Post at a phone bank event, the Shadow Health Minister said that her wing of the party had insufficiently inspired the thousands of new members who have joined since the May election.
In what looks like an early post-mortem of her campaign as well as a message of defiance on the economy, Ms Kendall is to set out her views in full on Thursday [September 10], just hours before the leadership ballot closes at noon.
But as she made a last pitch to undecided party members, alongside backers Chuka Umunna, Emma Reynolds, Alison McGovern and Tristram Hunt, she told HuffPost UK that the 'moderate' wing of the party had big lessons to learn already.
Asked if she had 'lost her party' in recent months, she replied: "There will be serious lessons for those of us on the moderate wing of the party to learn from what's happened in the leadership campaign.
"We need to understand how much the party has changed, why there are many thousands of people who have been far more motivated and inspired by what Jeremy has said than those of us on the moderate wing of the party.
"There are many reasons which I will go through on Thursday. But one of those is that we have failed to move ourselves on from where we were in Government.
"We ended up sounding like we were firstly just technocratic managers of politics, and secondly that we were purely pragmatists and that we were all about winning, conceding purity and principle to the Left. That is something that has got to change."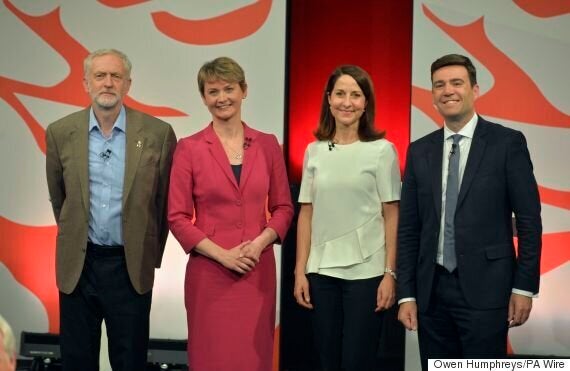 Liz Kendall with fellow leadership contenders
Ms Kendall's remarks could be seen as a verdict not just on her own campaign but on those of Yvette Cooper and Andy Burnham, should they fail to stop Jeremy Corbyn from seizing the leadership on the back of a mass movement of activists and new £3 'registered supporters'.
"There are some who have joined from the far Left. But there are many who are passionate about politics, who want to see change, want to get involved," she said.
She added that she would stick to her guns on the central case that Labour had to restore its economic credibility with swing voters.
"My view from throughout the general election campaign but also Jon Cruddas's research shows that the Tories didn't win despite austerity but because people felt they were taking the difficult decisions about making sure the country could live within its means,
"And that issue of trust with the public finances will remain. It will remain, whoever is elected on the 12th [of September].
Ms Kendall said that the contest should have been 'a debate with the public and why they feel we don't stand with them any more'.
She added: "Some of our candidates – this is how they put it – said that that too often like were just speaking about the needy and the greedy and nobody else in between.
"And unless that changes, the fundamentals about why we lost won't change after September 12."
But Ms Kendall insisted she would still turn down the offer of a seat in a Corbyn Shadow Cabinet if he wins.
"One thing that I hope I have out of this contest is I've said what I believe and I've stuck with it. I haven't changed in order to win votes. If I suddenly started arguing for those things [Corbyn's views on austerity, on Nato and the EU] people wouldn't believe me."
"I am always a constructive person. I will work with whoever wins if there is common ground, but I'm not going to go back on what I said before."
At the phone bank event, Ms Kendall chatted with a Labour member 'Natalie', who revealed that she was tempted not to vote Labour at all because its mansion tax policy would have penalised her grandparents.