The Axon Elite is the world's first smartphone that can be unlocked using just your eyes.
China's telecommunications firm ZTE unveiled its latest mobile phone, which also has voice and fingerprint recognition, on Thursday at the IFA tech conference.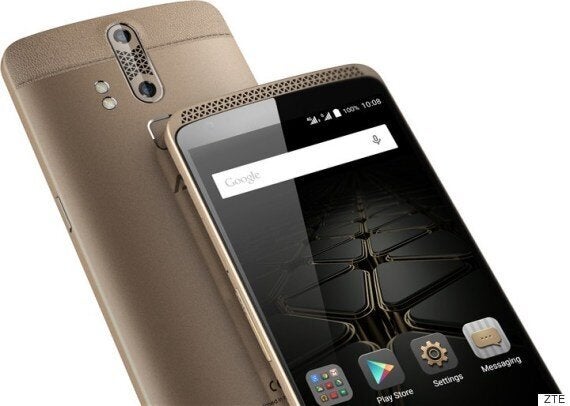 Its eye scanning tech is (at least on paper) its most attractive feature, given that most of us are still stuck in the age of tapping numerical passwords into our phones.
The phone also has a fingerprint sensor at the back alongside a voice recognition feature, Mashable reports, which could make it worthy of an appearance in the next Mission Impossible movie -- if there is one.
Beyond these gimmicky features however, Axon Elite does not appear to be too impressive.
TechRadar reports that despite the phone's quick charging capabilities and powerful cameras the device will need to prove itself.
Included in the front is a 8-megapixel selfie camera while the back has a 3-megapixel main camera and 2-megapixel secondary camera, that can record 4K resolution video.
The phone also has a 5.5-inch that boasts a full HD resolution.
Running Android 5.0.2, the device also gives users 32GB of internal storage.
While there is no word yet on the price of the phone, it is safe to say that these Hollywood-esque features will most likely make for a premium price.
ZTE plans to roll out their phones in Europe after September 24.
Their announcement comes days ahead of Apple's big iPhone reveal taking place in San Francisco this week.
Related