Not content with being a fine actor, having lovely hair and being one of the most desirable men on the planet, Bradley Cooper's gone and rubbed our noses in it revealed he has another rather impressive string to his bow.
The man can body pop too.
The 'Hangover' star unleashed his inner Michael Jackson during an appearance on James Corden's 'Late Late Show' on Tuesday, and admitted his moves were his secret weapon in attracting the opposite sex when he was growing up.
"I did well in the Bar Mitzvahs growing up," he joked. "I couldn't wait to get on the dance floor, that was my in."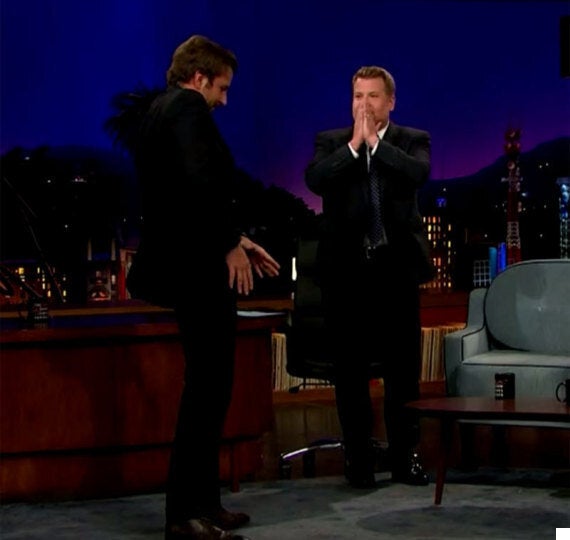 No James, we can't quite believe it either
James (and the rest of us) were then left open-mouthed as the actor popped and locked his way round the studio.
Watch Brad in all his bodypopping glory in the video above.