Ellen DeGeneres has teamed up with GapKids to create an incredible collection that smashes gender stereotypes.
The limited edition GapKids x ED collection is backed by a powerful campaign, encouraging girls everywhere to be themselves, do what makes them happy and take pride in who they are.
In a series of videos on YouTube, DeGeneres interviews six young girls who excel at skateboarding, drumming, robotics and entrepreneurialism, proving that gender won't hold them back from what they love doing.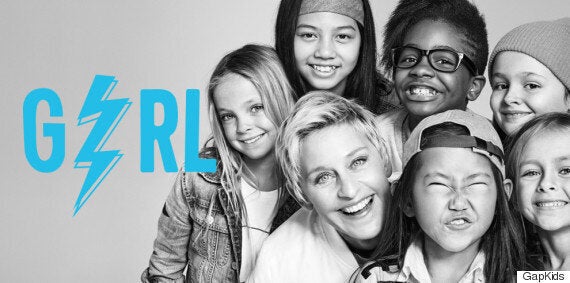 DeGeneres said: "We focus so much on our differences and that is creating a lot of chaos and negativity and bullying in the world.
"And I think that if we focus on what we all have in common which is 'we all just want to be happy' that would be a lot better."
$250,000 (£162,500) from the sales of GapKids x ED will be donated to Girls Inc, a charity that focusses on giving girls more confidence.