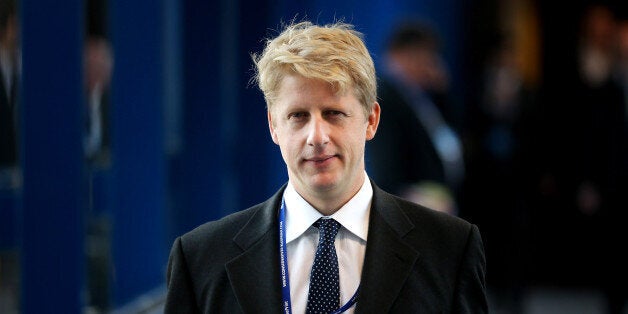 Universities minister Jo Johnson is raising some heckles after claiming universities care more about their brand than teaching students.
Johnson accused academics and institutions of having a "disengagement contract" with their students, who are awarded degrees as long as the universities get "minimal academic requirements and due receipt of fees".
At a Universities UK conference in Guildford, Johnson said: "Because many universities see their reputation, their standing in prestigious international league tables and their marginal funding as being principally determined by scholarly output, teaching has regrettably been allowed to become something of a poor cousin to research in parts of our system.
"This patchiness in the student experience within and between institutions cannot continue. There is truly extraordinary teaching that needs and deserves greater recognition. And there is lamentable teaching that must be driven out of our system. It does damage to the brand of UK higher education and I am determined to address it."
Perhaps unsurprisingly, many are up in arms about the comments.
Johnson continued: "There are inspiring academics who go the extra mile, supporting struggling students, emailing feedback at weekends and giving much more of their time than duty demands.
"But there are also institutions and individual academics that take a different approach; that have struck what some describe to me as a 'disengagement contract' with their students.
"This goes along the lines of 'I don't want to have to set and mark much by way of essays and assignments which would be a distraction from my research, and you don't want to do coursework that would distract you from partying: so we'll award you the degree as the hoped-for job ticket in return for compliance with minimal academic requirements and due receipt of fees'."
The minister also called for greater transparency so students could find out how their tuition fees are being spent, and said the Office For Fair Access (OFFA) had a duty to address under-representation of white working class boys in higher education.
"It is not at all clear to some students what their up-to £9,000 a year tuition fees actually pay for, and this has led to calls, which I support, for greater transparency from providers about what they spend fee income on," he said.
"This will mean providers becoming much clearer with students about what they can expect during their time at university."