A headmistress has been criticised for sending female pupils home on the first day of the new term because their trousers were too tight.
Dr Rowena Blencowe banned skirts in July to spare the blushes of male teachers who were becoming "distracted" by the girl's raising hemlines.
But on the first day of term a group of pupils - both male and female - were sent home as they arrived at Trentham High School, Stoke-on-Trent, on the first day of term .
Harriet Dale, 15, who was one of the pupils sent home, said teachers said her black trousers were not suitable because they were "too tight".
She said: "I was with a girl wearing exactly the same pair of trousers but, because I have slightly larger legs than her, I was told my trousers are too tight and that I must go home and change." Apparently, staff inspected pupils at the school gates to decide whether their trousers were too tight.
The students were kept out of some lessons and threatened with isolation if they refused to go home to put on baggier trousers.
Dale, who was sent home, has accused the school of making pupils feel self-conscious.
She added: "First the school told us skirts are not acceptable, now we are only allowed to wear trousers after they've been inspected.
"It's really uncomfortable to think you could be walking around the corridors and teachers will be looking you up and down. I'm not the only person who feels that way.
"I know I've got slightly bigger legs than some people, it doesn't need pointing out." 15-year-old Dale also claims a staff member said her clingy uniform was too tight around her "legs and bum."
Harriet's mum Helen, 41, said: "Harriet told me she was cornered at school by a member of staff who said her trousers were distracting, or could be distracting.
"When she asked why the reply was that her trousers were too tight around her legs and bum. I find that totally unacceptable."
Mrs Dale added she is angry at staff for singling out her daughter in "the most important year of her life".
She said: "I'm incredibly angry. I can't believe the school is kicking up a fuss over something so minor.
"Staff lined the students up and inspected the tightness of their trousers. I find that incredibly demeaning and totally unnecessary.
"I'm worried this will make Harriet conscious of her size when she should have much bigger worries as she takes her GCSEs.
"The headteacher is a dinosaur. She hasn't been at the school long and just wants to make an impression."
The mum said she bought her daughter two pairs of tapered trousers and a pair of boot cut ones that cost £28 each from the work wear range in Next this summer.
However according to the school, the boot cut ones are the only design that is acceptable at the strict high school. Harriet Dale and another student, Rose Singer, 15, who was also sent home because of her trousers
Another student at Trentham High School, Katie Jones, 15, was also threatened with isolation because her trousers were too short.
She was kept out of some lessons on Tuesday and told she had to attend school the next day in full-length trousers.
Dad Andrew Jones, 47, from Longton, Stoke-on-Trent, said: "I can't believe she has been threatened with isolation.
"This all boils down to the headteacher. There are always going to be slight variations in trousers."
But it wasn't just females who were singled out.
One of the pupils included a boy who was told it made his private parts look "indecent".
The boy's friend's mum - Julie Abbott, 45, - said: "My son was allowed into school but one of his friends was told to go home and change.
"The reason given was that his trousers were too tight across his private parts and therefore it was indecent and not appropriate for school.
"These children are adolescents, going through all sorts of changes and coping with their hormones. It's outrageous to sexualise them in this way when all they have done is come to school wearing school uniform."
Headmistress Dr Rowena Blencowe yesterday disputed claims the school's guidelines are not clear.
She said pupils must wear "black, full-length tailored" trousers and not "jeans, leggings, tightly-fitted trousers, cotton trousers, shorts or tracksuit bottoms".
Dr Blencowe added: "The vast majority of pupils turned up to school wearing perfectly suitable clothing.
"But there was a small minority of elder pupils who decided to push the boundaries.
"They claim our rules do not make it clear but that is not fair. We have sent out several letters to parents, plus advice on our website, and even held an assembly.
"Our guidelines are clear. It is up to parents to make sure their child attends school wearing trousers which suit their shape.
"Trousers which fit one pupil may be too tight on another, we have to draw the line somewhere."
Headteacher Dr Rowena Blencowe has since refused to comment any further on the alleged remarks made to pupils.
Trentham High School is a mixed secondary that caters for 750 pupils aged between 11-16 and was rated as "inadequate" at its last Ofsted meeting in June 2013.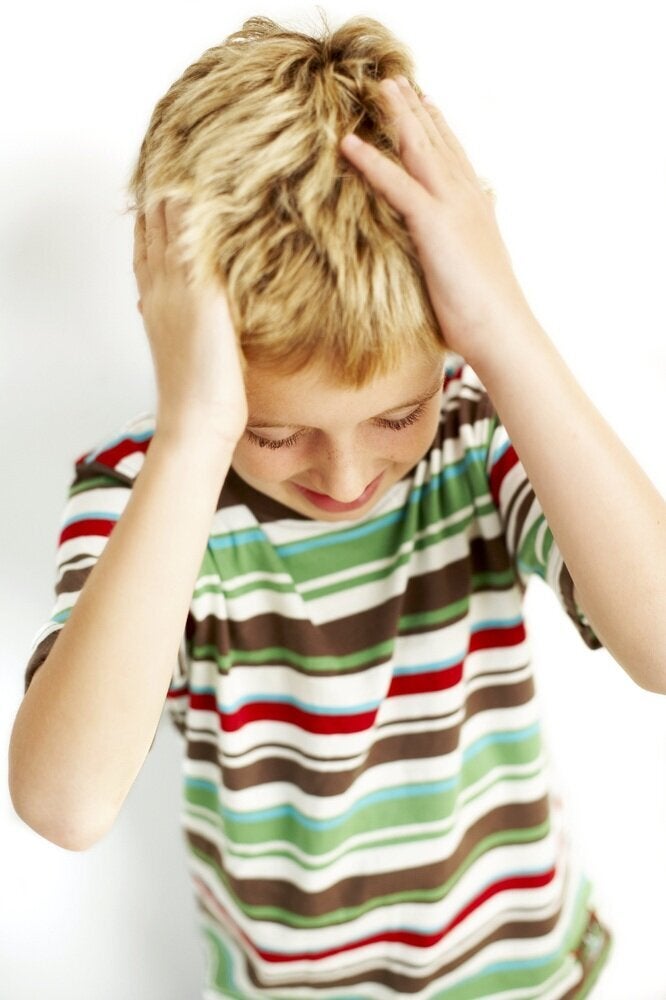 Grossest Things Your Kids Can Pick Up At School