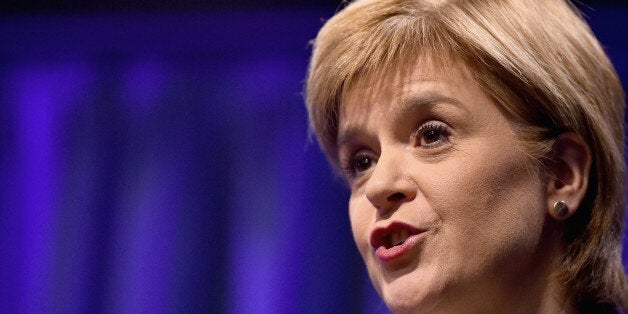 Nicola Sturgeon warned on Saturday that the Labour Party must quickly provide a "credible" threat to the Tories ahead of the next election or independence would be the only alternative for many people in Scotland.
HuffPost's Paul Waugh questioned Sturgeon on her waning support. She responded by expressing interest in working with the new leader on "austerity" and the removal of nuclear weapons from Scotland, however said she didn't know whether he could unite his party to challenge the Tories at the 2020 election.
Sturgeon confirmed that to have a "credible chance" Corbyn must fuse his disjointed party, rather than win voters back from the Tories.
Related