'Coronation Street' viewers have given Liam Bairstow a huge thumbs up after the actor, who has Down's Syndrome, made his soap debut.
READ MORE:
The 26-year-old appeared in 'Corrie' as Cathy Matthews' nephew, Alex, in Sunday night's hour-long special episode.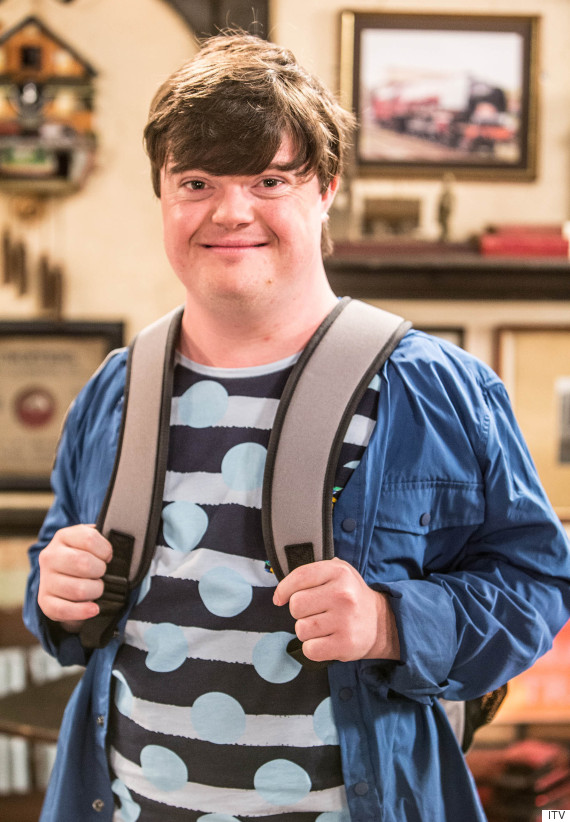 Liam Bairstow
Fans of the ITV soap took to Twitter to praise Liam's 'fine performance'.
I have to #congratulate #corrie and Liam Bairstow who plays Alex in the show on a #fine #performance on tonight's #episode 👏🏻

— Gill Dawes (@GEWdawes) September 13, 2015
Fab new actor Liam Bairstow was fab on Corrie 2nt. Well done sir - well deserved praise by loads on media tonight!!! 😉😆#corrieliam xx

— Alison Johnston (@Allyba11ybee) September 13, 2015
Props to @ITV for having the first actor with Down's Syndrome on #CoronationStreet.

Very natural and talented man Liam Bairstow. #Respect

— Karl Queensborough (@iamKAQ) September 13, 2015
YAFTA Actor Liam Bairstow has his Coronation Street debut tonight! Well done Liam, you are fantastic.

— YAFTA (@YAFTAUK) September 13, 2015
Well done to Liam Bairstow on your Coronation Street debut. You were brilliant. Alex is a great addition to the show. #Corrie

— Diane C. (@Brassylassy) September 13, 2015
'Corrie' has made history by hiring 26-year-old Liam, who was announced as a new cast member by producer Stuart Blackburn in August.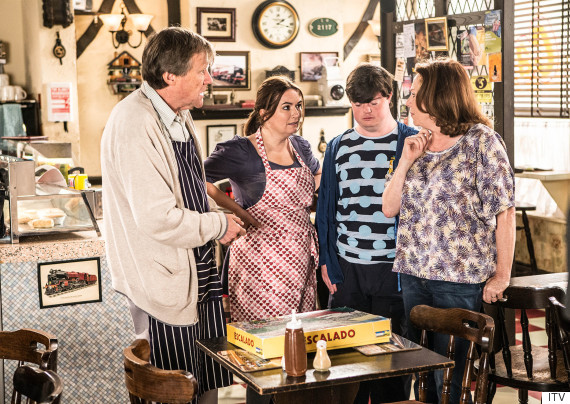 Liam makes his 'Corrie' debut
He said: "We ran a workshop called Breaking Through a while ago, which was for actors with disabilities. It was recognising that they get so few auditions, and actually we found a young guy there called Liam Bairstow, an actor with Down's syndrome.
"It's not some politically correct thing. We actually found there a really great actor with a wonderful sense of timing. The cast have been really enjoying working with him."
ITV's Breaking Through Talent disability workshop was created in response to actors with disabilities getting few audition opportunities.
Liam's casting follows a guest appearance from disabled actor Peter Mitchell in Coronation Street in April.
LIKE US ON FACEBOOK | FOLLOW US ON TWITTER