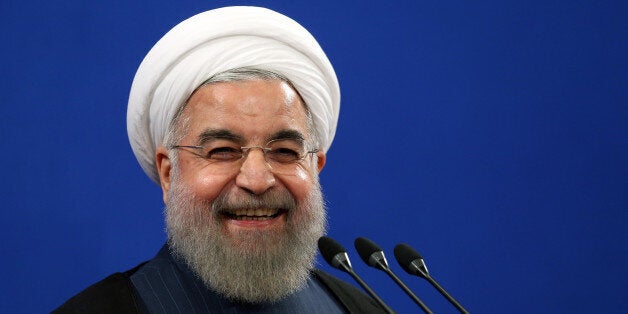 Iranian President Hassan Rouhani has wished a 'happy new year' to the global Jewish community, in a seemingly unprecedented peace offering.
But Rouhani on Sunday called for a deeper respect between the often hostile pair, saying he hoped their "shared Abrahamic roots" would lead to "peace and mutual understanding".
"May our shared Abrahamic roots deepen respect & bring peace & mutual understanding," the Middle Eastern leader wrote in a social media post, ending his message with the Hebrew phrase "L'Shanah Tovah," which means: "May it be a good year."
His message on Twitter, which has since been shared almost 2,000 times, was accompanied with a photo of Iranian Jews praying in a synagogue in Tehran.
In quotes that appeared on his official website, Khamenei said: "Some Zionists have said that regarding the result of the nuclear deal they (Israelis) have been relieved of concerns about Iran for 25 years.
"But we tell them that you will not see the coming 25 years and God willing there will not be something named the Zionist regime in the region," he wrote.
Related