The 'Walk Of No Shame' video features the strident feminist proudly walking home after a night of passion, while clutching a bright pink pair of heels from the night before.
The 31-year-old wore a super sexy LBD to strut through a park, while onlookers stop to congratulate her on her conquest.
"You're an inspiration to my daughter," one man shouts.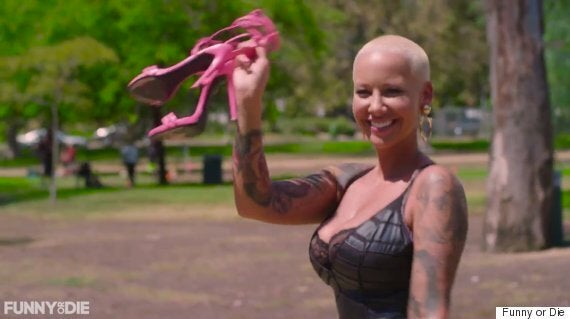 A builder yells: "I respect that you enjoyed yourself last night. I think we can all agree, having sex is fun!"
Then the town mayor then presents Rose with 'the key to the city': "For the confidence in the choices you make and the ability to celebrate your body!"
The video even has an appearance from Matt McGorry, who plays John Bennet in Orange Is The New Black. McGorry has previously previously spoken out about women's rights, and even posted a #FreeTheNipple photo in support of the campaign.
Rose is expected to host a SlutWalk in Los Angeles on 3 October, in an effort to raise awareness of issues such as sexual assault, victim blaming, sexist labels and gender inequality.