Queen's anthem 'We Will Rock You' has long been heard everywhere from concert halls to football terraces, but they'll be finding a brand new stage from today, when Brian May's short horror film debuts in Hollywood.
The Queen guitarist has provided the original soundtrack for 'One Night In Hell', a 3D animation short telling the story of one skeleton's journey from 1860s Paris into stereoscopic Hell.
The critically-acclaimed film short film has launched at over 20 festivals worldwide, and brings to life for the first time the Diableries stereo cards that have fascinated devotees for over 150 years and inspired the earliest film-makers, including Georges Méliès.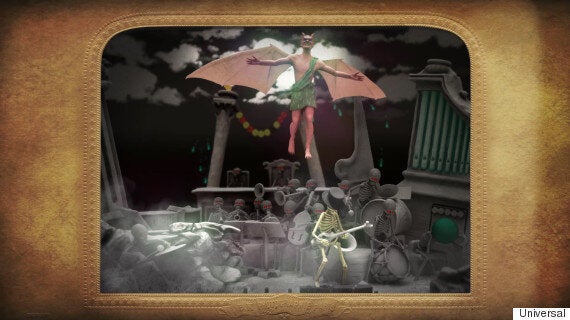 'One Night in Hell' follows one skeleton's journey from 1860s Paris into stereoscopic Hell
Adapted from the book, 'Diableries: Stereoscopic Adventures in Hell' by Brian May, Denis Pellerin and Paula Fleming, the film is a satanic 6 minutes and 66 seconds long exactly and will be one of the biggest events of Universal's Halloween Horror Nights 2015.
"I'm devilishly happy that our demonic short film One Night in Hell is to feature at Universal Studios - generating a new kind of Halloween Havoc !! It Rocks !!! It jives ! It'll rattle yer bones!" says Brian.
The music arranged and produced by Brian May was recorded with the Czech National Symphony Orchestra in Prague. The film's climax is a demonic concert, in which Satan is the conductor and the skeleton is the lead guitarist, as Queen's 'We Will Rock You' combines with Tchaikovsky's 1812 Overture in a way that it has never been played before.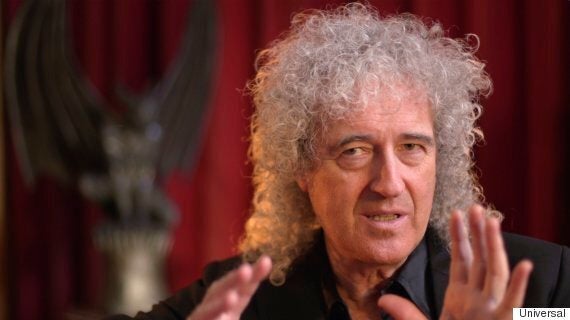 Brian May has provided an original soundtrack for the satanic short film, debuting today in Hollywood
As well as his Queen duties and his interest in astrophysics and astronomy, Brian May is one of the world's foremost collectors of Diableries stereo cards. He's also somehow found time to continue a South American tour with Queen + Adam Lambert, taking in a headline slot for Rock in Rio's 30th-year celebration as well as other concerts across the continent.
One Night in Hell will be showing at Universal Studios from this Friday 18 September.