This is the moment that Police in the Netherlands wheeled away a man in a stretcher after he locked himself in a toilet on a train heading for Paris.
Video footage recorded the immediate aftermath of the drama, which happened early Friday on board a Thalys high-speed train.
The man was arrested when passengers were evacuated at Rotterdam Central Station, after suspicions that he was a danger to those on board.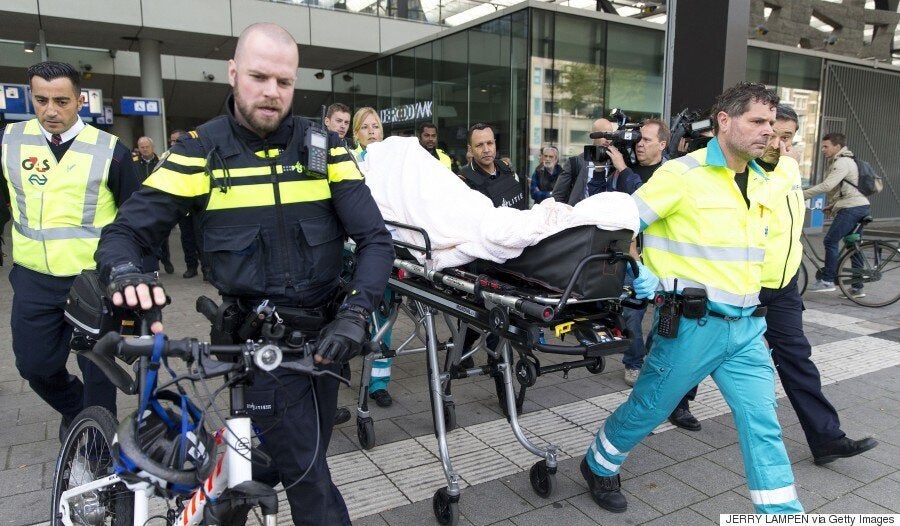 Police officers carry out a man who locked himself in a Thalys international train toilets and refused to come out on September 18, 2015
Pictures and video footage showed heavily armed police with protective shields and equipment dragging the man across the floor after scanning the train cars and searching inside.
On Twitter local police confirmed that the arrest ran smoothly, although the man was taken to hospital on a stretcher with his face covered after hyperventilating.
They added that one officer was hurt when he was bitten by a police dog.
The incident comes less than a month after passengers subdued a gunman on board a Thalys train in northern France as it was travelling from Amsterdam to Paris.
Rail services to and from Rotterdam were severely disrupted, Dutch rail authorities said.
Thalys said it was allowing passengers to cancel or postpone journeys planned for Friday without charge.
Earlier, the high-speed rail provider said in a tweet that, "Security forces have situation under control. No risk for our passengers."
Last week, European rail operators met with interior and justice ministry officials to discuss whether to beef up train security in the European Union.
The consensus from those talks was that no disproportionate and costly security action should be taken that would hinder high-speed international rail traffic in the European Union.
This means it is unlikely that metal detectors would be installed in European stations and that passenger information would not be systematically collected.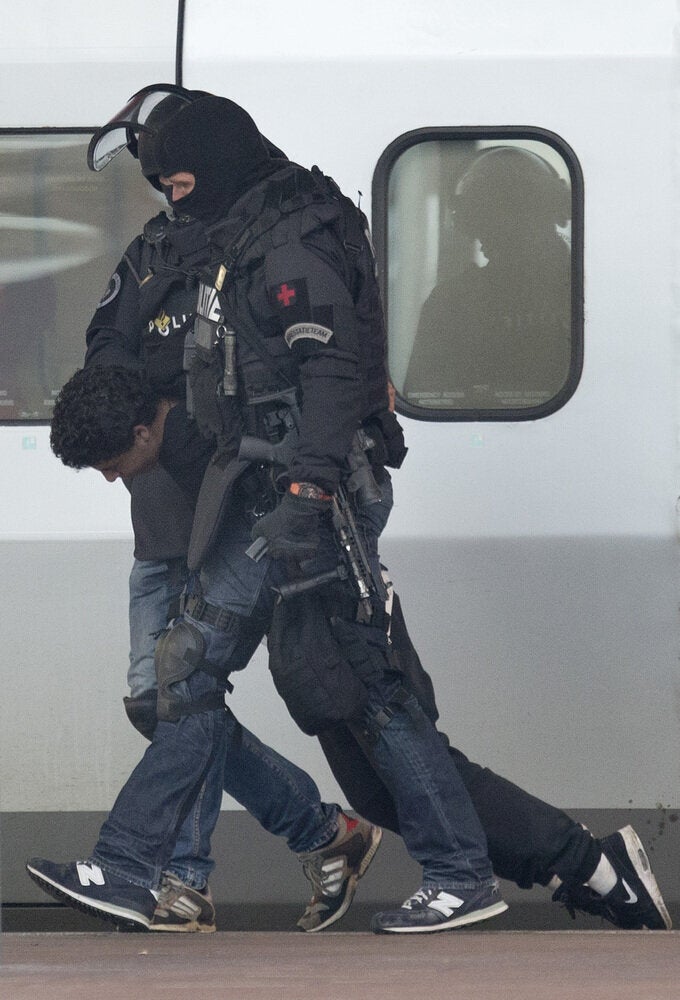 Man detained on Thalys train
Related