The Prince of Wales has joined Battle of Britain pilots and air crew in marking the 75th anniversary of the crucial aerial conflict at Westminster Abbey.
Prince Charles laid a wreath in front of a full congregation of 2,200 people who gathered for the annual service to remember the remarkable victory as well as the loss of life.
Seven veterans who flew hurricane or spitfire aircraft during the historic Second World War event escorted the Battle of Britain roll of honour, containing the names of those who died during the conflict, to the altar of the abbey, the Associated Press reported.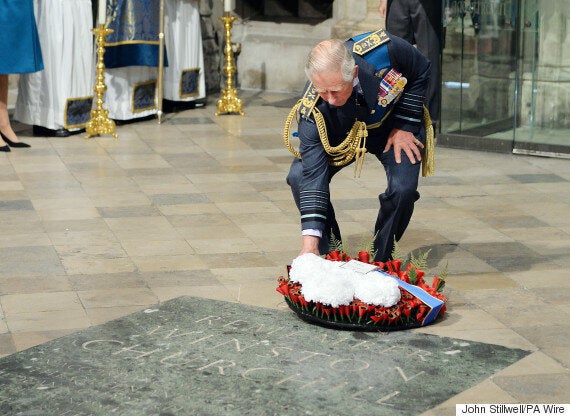 Prince Charles laid a wreath at Westminster Abbey to mark the 75th anniversary of the Battle of Britain
Scotland's First Minister Nicola Sturgeon and Defence Secretary Michael Fallon also attended Sunday's service.
Charles later met with the veterans during a reception at Church House, before watching a flypast of four spitfire and two hurricanes.
The service comes after the biggest gathering of Battle of Britain aircraft since the Second World War to mark the aerial conflict's 75th anniversary on Tuesday, attended by Prince Harry.
The 1940 Battle of Britain was the first major campaign to be fought entirely in the skies, with the help of servicemen from Australia, Belgium, Canada, Czechoslovakia France, Ireland, Jamaica, New Zealand, Poland, Rhodesia, South Africa, America and Newfoundland.
Over 544 RAF pilots and aircrew died in the critical phase of the Second World War.
Charles has attended the Battle of Britain service over 10 times, including the 50th, 60th and 70th anniversaries.
In 2010, he commissioned 15 portraits of surviving servicemen by alumni and faculty of The Prince's Drawing School, one of The Prince's Charities.
A range of events have already been staged over the past few months to mark the fighting, which raged between July and October 1940.
This week a service was held at St Paul's Cathedral on Battle of Britain Day - the name given to the day, on September 151940, when the Luftwaffe launched its largest attack against London.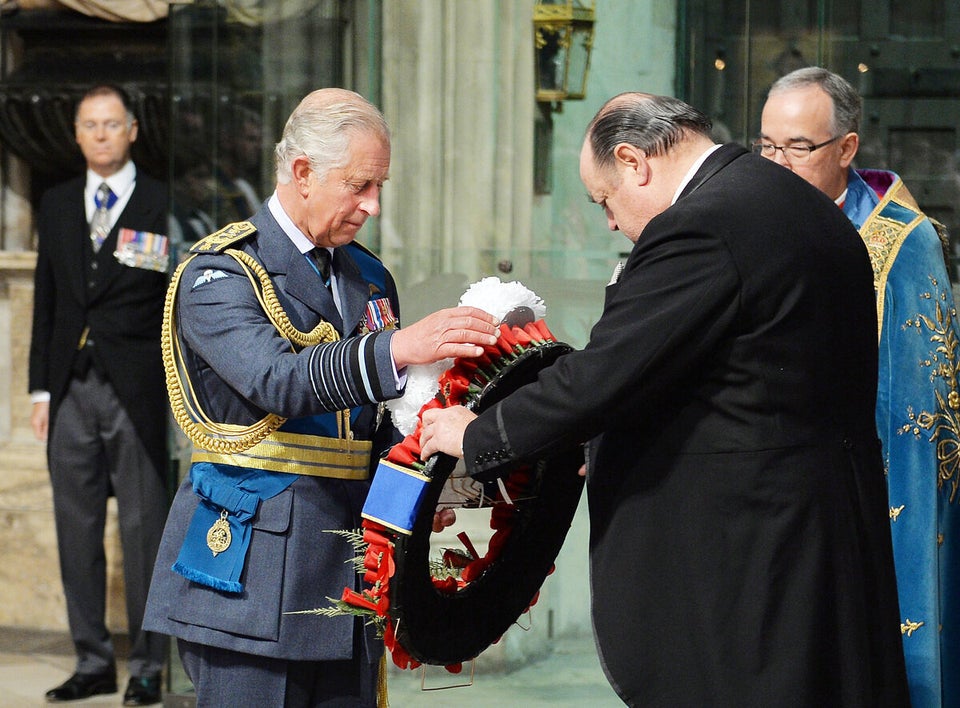 Prince Charles at Battle of Britain 75th anniversary
Related