Desperate families unable to pay the high rents of the developing city of Bangkok, Thailand, are taking shelter in abandoned passenger jets in an aeroplane graveyard.
Dismantled planes have been cast aside in a moderately sized plot to the east of the city close to the city's Ramkhamhaeng Road.
And now three families have turned the metal tubes into a home, though providing little comfort amongst the bizarre array of wiring and otherwise dangerous interiors.
Bangkok has seen a huge increase in the cost of property over recent years, and the families told photographer Taylor Weidman that they were living in the jets after being unable to afford to pay rent.
These stunning, poignant photos reveal the makeshift homestead.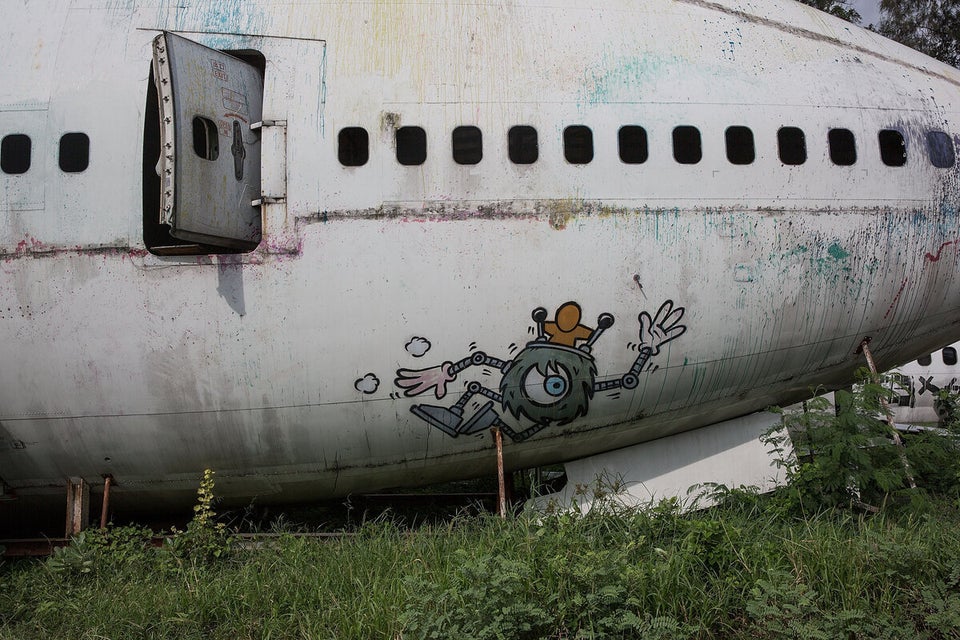 People Are Living In Disused Airplanes In Bangkok