A petition launched by model Rosie Nelson asking the Government to create a law to protect people in the fashion industry from the pressure to be "dangerously skinny", has gained the support of MP Caroline Noakes.
Nelson, told HuffPost UK Style: "I can't speak for every model, but the fact that this issue has gone unnoticed for so long would suggest that people are afraid to speak out."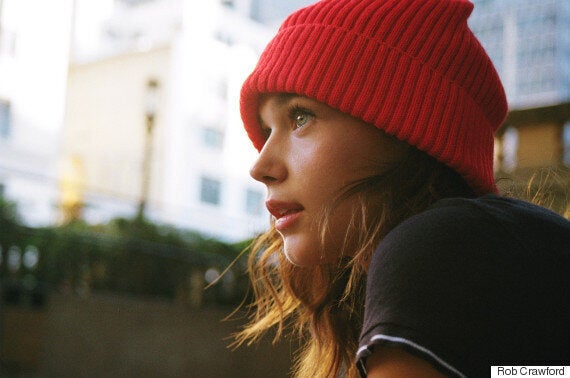 "The modelling industry is extremely competitive and there are so many girls who aspire to be a part of it," Nelson added.
"The window of opportunity for those girls to become successful models can be so fleeting, that they don't want to risk it all by speaking out against their agencies.
"There is a lot of favouritism amongst agencies and their models, so if you aren't doing everything to please them it can easily result in less work."
"When I walked into one of the UK's biggest model agencies last year they told me I ticked all the boxes except one - I needed to lose weight," she explained on the petition page.
"So I did. Four months later I lost nearly a stone, two inches off my hips.
"When I returned to the same agency they told me to lose more weight, they wanted me 'down to the bone'.
"When I look in the mirror I see someone that is healthy and comfortable in their skin. That's because I had the guts to carve out my own path and refuse to let people pressure me into losing more and more weight.
"But with London Fashion Week the reminders are everywhere that we need a law to protect young girls, and boys, who are put under pressure to be dangerously thin."
"Modelling can be a very lonely place," Nelson continues.
"Especially for girls working internationally who are away from the usual support network of friends and family.
"When models travel overseas they are often put into shared accommodation with other models, and being surrounded by girls who are all striving to stay thin can perpetuate bad eating habits and encourage eating disorders.
"I've been on shoots for up to 10 hours where no food is provided - the underlying message is always that you shouldn't eat."
Nelson told HuffPost UK Style that while she won't be naming the agency who pressured her to lose weight, she hopes they see her campaign and realise how much of an impact their comments have had on her life.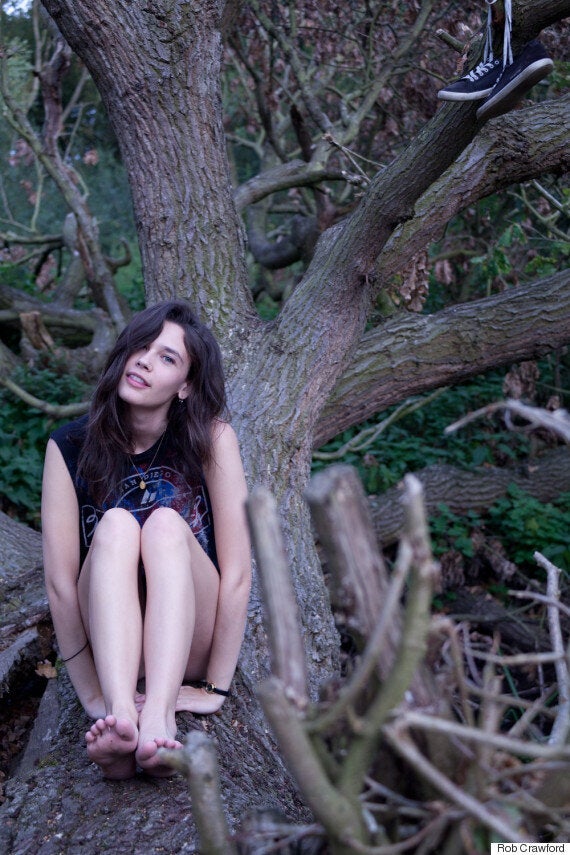 Nelson spoke about her petition with Conservative MP Caroline Noakes on BBC Radio 4 on Friday 18 September and Noakes has since tweeted her support for Nelson's campaign.
"I'm absolutely thrilled by the support I'm receiving with my petition," said Nelson.
"Noakes has a very similar view on this issue. She would love to see a change within the modelling industry."
However, there is one key point on which Nelson and Noakes views differ and that is the nature of the law that needs to be implemented regarding the weight of models.
But Nelson, doesn't believe a minimum BMI restriction is the answer.
"I don't think BMI is necessarily the best way to judge someone's health," she said.
"I have a BMI of 17.5 which deems me as underweight, but I know I am healthy and when I look in the mirror I am proud of who I see.
"I think the best way to judge a model's health is by going to the doctor and having regular health checks.
"If a law was brought in that required models to have health checks every three to six months then we would see a huge change in the modelling industry within the first year.
"I would also like to see modelling agencies having a more personal relationship with their models, one where the models health and well being is discussed with equal important to their work schedule."
Nelson also voiced her support for HuffPost UK Style's #LFW4All campaign to highlight fashion week moments that include people of all skin tones, genders, sizes, shapes and personalities.
"I would love to support the #LFW4All campaign," she said.
"I think these issues are all connected and that the more awareness we bring to them, the more public demand we can show for change."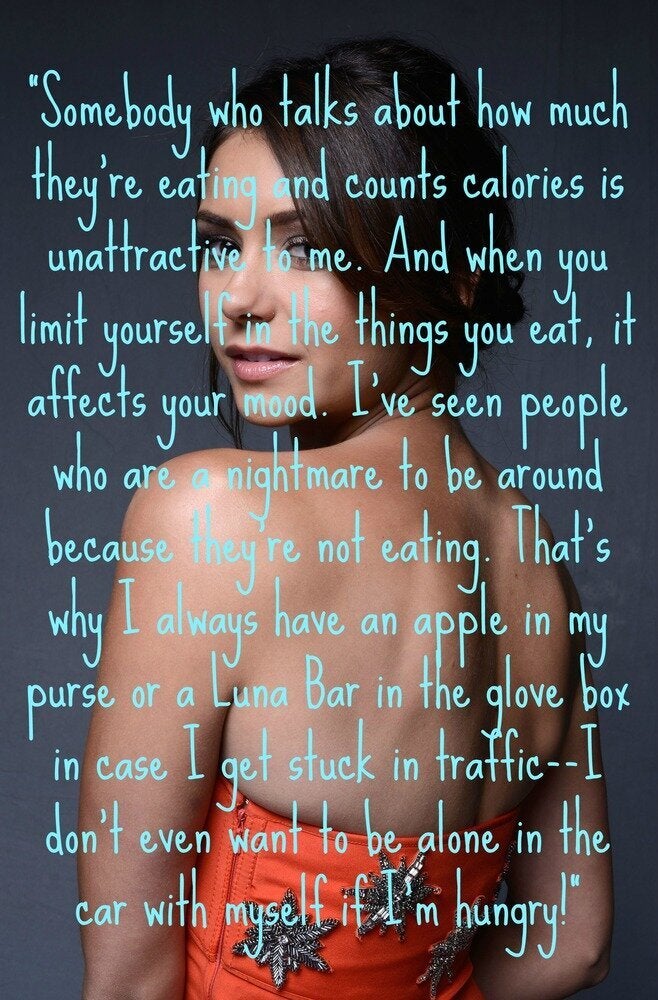 Inspiring Celebrity Body Image Quotes
Related