Channel 4 presenter Matt Frei has apologised after using a racial slur he claims he "simply wasn't aware of" to describe Barack Obama.
The Europe editor said the US president was "smiling like a split watermelon" during a meeting with the Pope, a comment that was widely condemned online. British former NBA player John Amaechi was among those to slam the remark.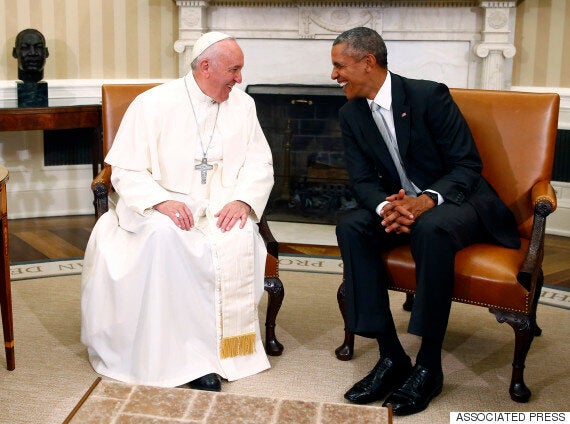 Matt Frei has apologised for the remarks
The watermelon is considered a symbol of racism to black people in America. It dates back to a stereotype that the fruit is a favourite of African Americans.
Frei apologised on Twitter for his description of Obama and said that he was unaware the expression had racial connotations - something that wasn't lost on everyone.
Amaechi later conceded Frei probably did not mean to cause any offence.
Frei isn't the first high profile Brit to apologise after making the off-colour remark.
In 2008 Boris Johnson apologised for referring to black people as "piccaninnies" and using the term "watermelon smiles" in a column published in the Daily Telegraph six years earlier.
The London mayor had mocked Tony Blair's globetrotting, writing: "What a relief it must be for Blair to get out of England. It is said that the Queen has come to love the Commonwealth, partly because it supplies her with regular cheering crowds of flag-waving piccaninnies," he wrote. It also mentioned "watermelon smiles".
Frei's biography on the Channel 4 website, it states: 'Prior to his appointment as Europe Editor for Channel 4 News, Frei was the Washington Correspondent for two years and has reported on the Americas on everything from business and culture to US foreign policy and its view of the world.'
He previously anchored the BBC World News America bulletin and was also Washington Correspondent.