While the Ukip "political earthquake" was not as devastating as Nigel Farage predicted, the earth moved for one fan today.
At the party's annual conference at Doncaster Racecourse, Farage fan Kerrie Webb displayed her permanent tribute to the Ukip leader.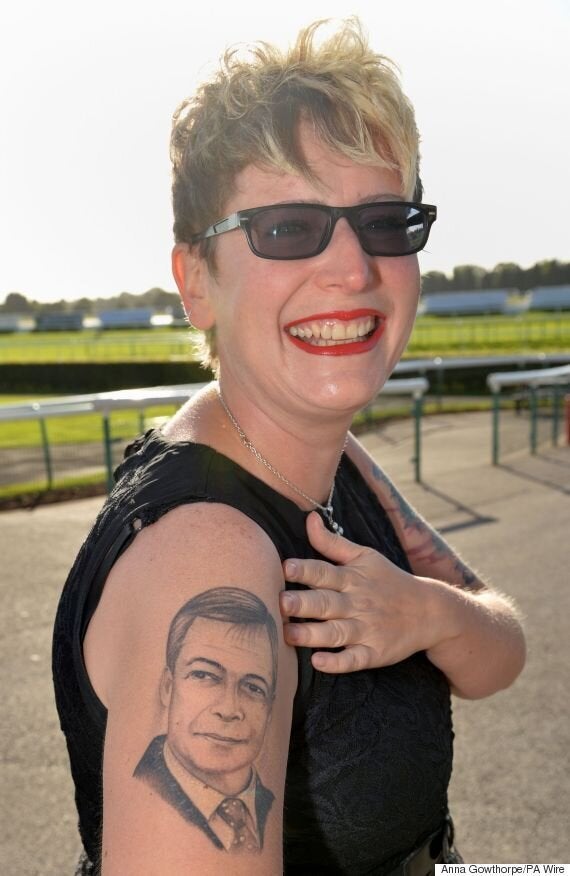 And as Mr Farage stalked the conference hall ahead of his keynote speech, he happened across his superfan and did what any idol worth the name would do: inked his name next to the ink.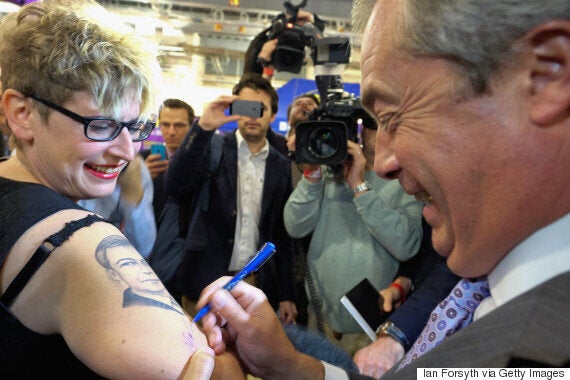 The press pack were thrilled by the encounter.
Popular in the Community