Choon Tan is Britain's smallest bodybuilder, standing proudly at 4ft 10.
Flicking through his Instagram, you see picture after picture of the 21-year-old grinning and showing off his muscular physique - usually minus a t-shirt.
But he hasn't always been such a picture of body confidence.
"I remember having this feeling every day and it was unbearable. I didn't want to be smaller and feel more vulnerable than everyone else."
Now the 21-year-old, who was born with a genetic defect called x-linked spondyloepiphyseal dysplasia tarda, is studying at Northumbria university and making waves in the bodybuilding industry.
Here are six things we've learned from him about overcoming adversity.
After years of bullying which he says were the "worst of his life", Tan decided to begin bodybuilding to try and become the "best version of himself".
He soon found that as his body became stronger, his confidence grew too.
"Success comes in many forms. But my idea of success is progression and perseverance," writes Tan on his Instagram.
"If you are constantly standing in the same spot and doing the same thing, you are not progressing. If you are not progressing then you are not succeeding.
"So persevere, progress and succeed! Don't allow yourself to be in a state where you are unsatisfied or unhappy."
"Once you become good at something or an expert, it can become infectious," writes Tan.
"You may feel the need to become good at everything or perfect at something. Don't let it become an obsession, allow yourself to progress and enjoy the journey... because you will never reach that ideal of perfection, you will always find something to improve on."
When Tan began bodybuilding, he switched his diet up and began training five times a week.
Now he's competing in the Men's Physique section for the UK Bodybuilding and Fitness Federation (UKBFF). He will also be guest posing at the British Finals.
Because of his condition, Tan can't do squats because it causes him extreme back pain and puts a lot of pressure on his spine.
But that hasn't stopped him from following his passion. Instead, he's found other exercises which are more suited to his body.
X-linked spondyloepiphyseal dysplasia tarda impairs bone growth and can often cause arthritis in early adulthood, which typically affects the hip joints and spine.
Tan has spoken out about how bodybuilding helped him to cope with his condition physically and mentally.
Now, Tan hopes to help others be the best versions of themselves through his Instagram account.
He told the Metro: "My main ambition is to inspire people to believe in themselves. And to know that they too can change their lives, no matter what the situation."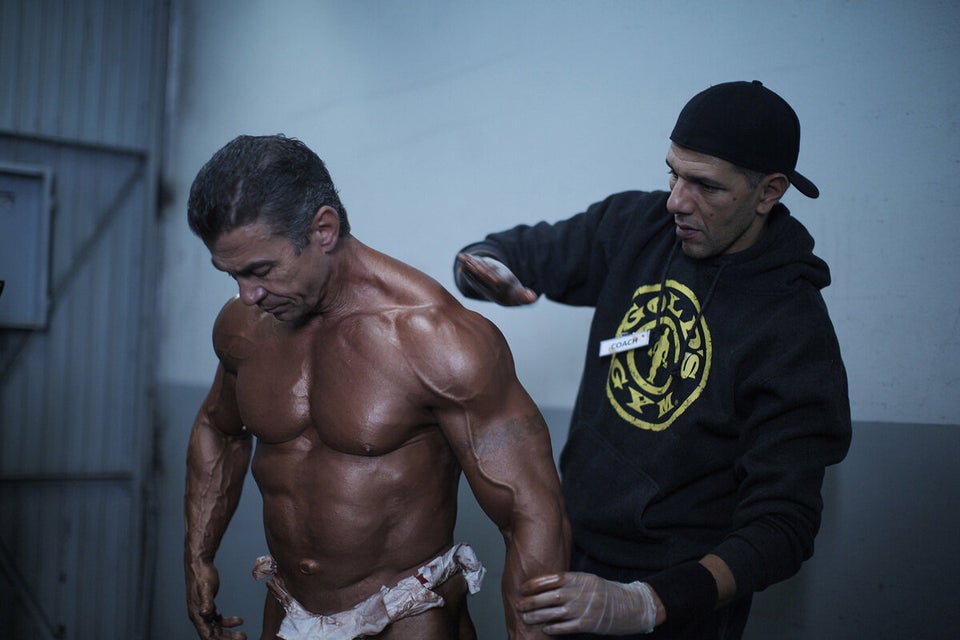 Bodybuilders