In the new advert for Estée Lauder Double Wear To Go foundation Kendall Jenner finds herself in a scene that will be familiar to most - a social gathering where everyone is ignoring each other while they stare at their phones.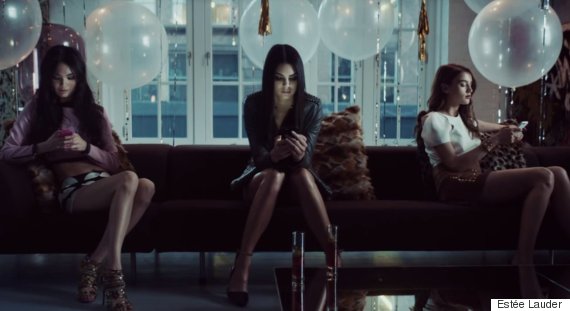 Until... some sort of mysterious simultaneous battery drain occurs causing everyone's mobiles to die.
In the aptly titled 'Party Zombies' ad, Jenner then whips out her foundation compact, which somehow causes everyone to actually start enjoying themselves - even though they can't take any selfies, confusing.
SEE ALSO:

Kendall Jenner Demos How To Shave Your Legs On The Go

H&M Mercilessly Tease Us With First Peek Of Gigi And Kendall In Balmain X Collection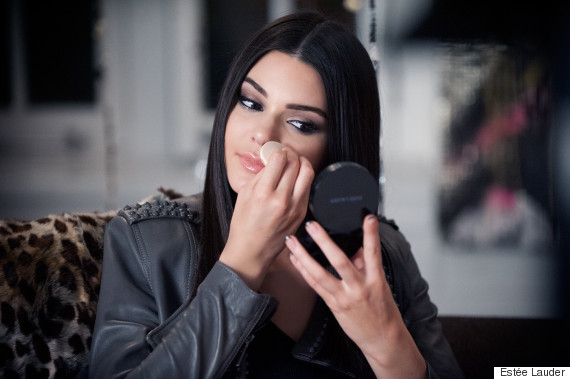 It does seem slightly ironic. As Cosmopolitan pointed out, the reality star-turned-supermodel seems an unlikely face of the "put down your phone and start living life" movement thanks to her huge online following.
But does the new Double Wear To Go have the ability to cure us of our smart phone addiction, or just make our faces look super nice when we're out and about? HuffPost UK Style got our hands on one for Tried & Tested...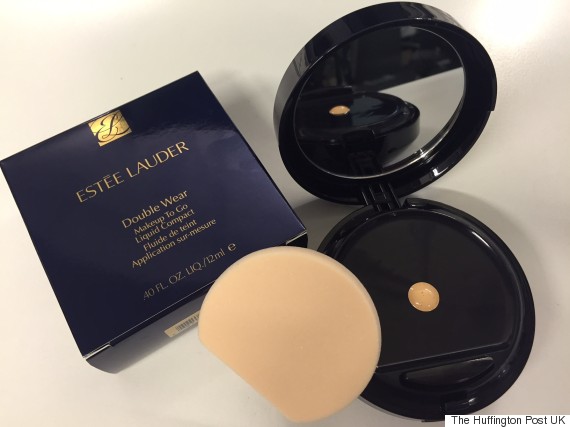 Estée Lauder Double Wear Makeup To Go, £33 from esteelauder.co.uk
Here in the office, we're big fans of the original Double Wear. It is the UK's bestselling foundation, after all - boasting a 15-hour wear time, providing perfect coverage and giving skin an enviable glow.
Lauder's new product, designed for use on the go (if you hadn't gathered from the name), sees a slightly re-jigged formula in an brilliant spill proof case. No more wasting half the bottle on your hand, yay.
The plastic compact is small enough to fit in your handbag, but sturdily built with a decent sized mirror. Simply press the little button for a pea-sized amount to pop out, then use the sponge inside to apply.
The foundation itself is a lot easier to apply and blend than the original, thanks to the hydrating addition of hyaluronic acid. There's also added light reflectors for an extra selfie-ready glow - though it does knock the wear time down to eight-hours.
It gives a natural, luminous finish but typical Double Wear coverage can also be achieved by pressing the button twice to release more product.
It gets a big thumbs up from us, although we're not sure that staring pleasingly into our own reflection is going to make us any more sociable than putting down our iPhones.