A clip of a bloke from Hull embroiled in the funniest road rage incident you've ever seen became an internet sensation.
And Ronnie Pickering has now spoken out (if only to moan about the other guy).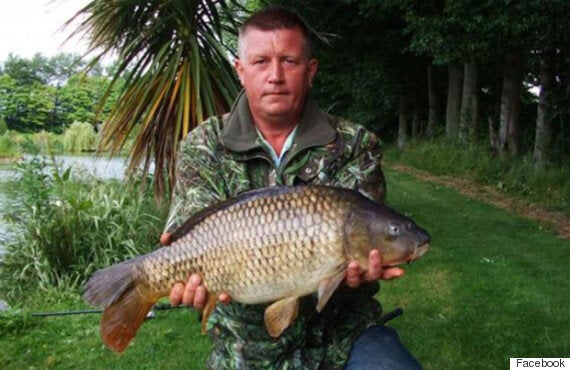 Ronnie Pickering and a massive fish
"He really got to me. I am not an aggressive guy. He was baiting me so I thought I would give him a few of my thoughts."
The 54-year-old then went on to describe how the incident occurred in the first place.
"I was on my way home from Asda in Bilton.
SEE ALSO
:
"I heard a tap, which I thought was the driver using his boot to hit my car. I don't know why he did this.
"He overtook a load of cars that was queueing. He encroached into my safety gap. I was wanting to turn right, but he wouldn't go.
"I felt as though he was baiting me."
In the video, Pickering crosses paths with a motorcyclist with a headcam at a roundabout in Hull which quickly escalates into a full-blown row.
Pickering asks him: "Do you know who I am?"
"Do I care?" comes the reply, "Come on, who are you then?"
"Ronnie Pickering!" says Ronnie Pickering.
The whole thing just got weirder and weirder while a female passenger remains unflinching and statue-esque throughout the whole encounter.
Turns out Ronnie has a few other hobbies outside of shouting - he's also a keen fisherman and a family man with five grandchildren.
Pickering also used to be an amateur boxer and was known in his heyday as 'One Punch Ronnie' - maybe the motorcyclist got away lightly.
A local told the Mail Online: One local said: "Ronnie Pickering is Ronnie Pickering. Who is he? He would like people to think they know him. He is not a violent man but he can stand up for himself.
"He is known in the Fordyke Pub on Bransholme and that can be a nasty place. Some of the men in there like to fight. They will go outside and have a fist fight."
He's also open to finding out a bit more about the motorcyclist involved: "I would like to talk to him and just ask him what it was all about.
"This isn't the first video this rider has posted to the internet."