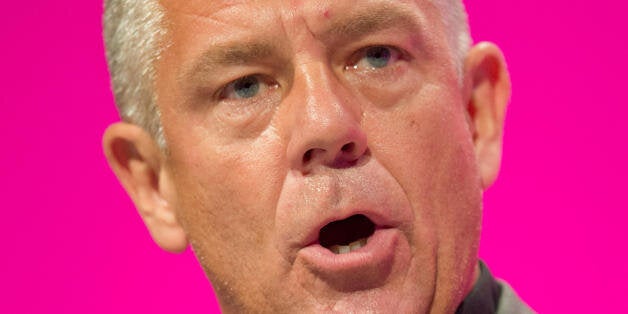 A senior union official has criticised the "bullshit" policy ideas promoted by Ed Miliband's advisers as they put together the 2015 general election manifesto.
Tim Roache, who is in the running to become general secretary of the GMB union, told a fringe meeting at the Labour Party conference on Tuesday morning that Labour figures including Tristram Hunt and Lord Mandelson were no longer wanted.
He said under Jeremy Corbyn, the unions now had a proper voice. "We have never walked away," he said of the time spent under the leadership of Tony Blair, Gordon Brown and Ed Miliband. "We fought our corner and tried to influence policy."
"No longer have we got a situation where it's the party verses trade unions, it should never have been," he told the meeting. "Now It's our day. And people like [Peter] Mandelson and [Tristram] Hunt, I nearly swore then, we don't want you here. They want us to fail, be under no illusion."
Roache is currently GMB's regional secretary for Yorkshire & North Derbyshire and chair of Elmet and Rothwell Labour Party.
He said Corbyn would "bring back democracy to the Labour Party" and criticised how Miliband's manifesto was put together.
"I remember just last year I was at the famous National Policy Forum in Milton Keynes where we were trying to decide what our policies would be in the partym just five minutes before the general election," he said.
Roache said his attempt to get the party to reintroduce free car parking in the NHS in England was rejected. "And to have some of these policy making SpAds [special advisers] come up with some of the bullshit, frankly, I heard, was nothing less than shameful," he said.
Earlier this week one Labour MP suggested Mandelson be expelled from the party for inciting "insurrection" against Corbyn.
Related