An obliging dolphin has been filmed retrieving a mobile phone from the Atlantic Ocean.
NBA Miami Heat dancer Teressa Cee posted footage of the remarkable feat which saw Cacique swim from the depths to the water's surface with the phone in his mouth.
In a Facebook post, Cee wrote: "True Story: While in the Bahamas, I had the opportunity to go swimming with dolphins on#BlueLagoonIsland. We were filming on this floating platform in the middle of the Atlantic Ocean.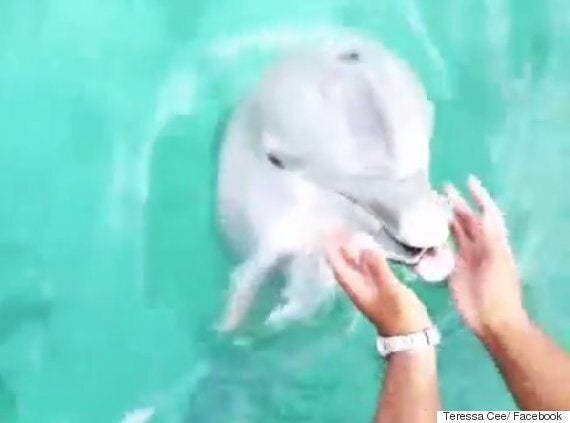 Dolphins are so obliging these days
"So, against my better judgment I asked someone to hold my phone for me and he accidentally dropped my phone into water and it sank to the bottom.
"Cacique, the dolphin, actually retrieved my phone and brought it back up to me. Cutest thing ever!#Unbelievable #Bahamas #DolphinEncounter"
It's certainly adorable. But that phone is probably going to be drying out in a bag of rice for some time...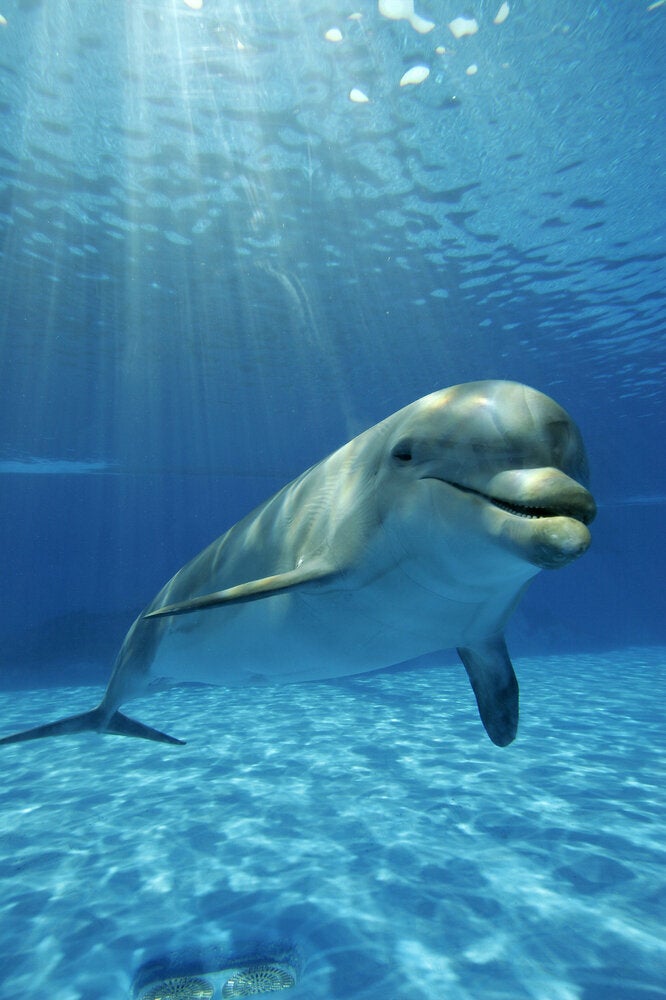 Playful Dolphins
Popular in the Community