A charity which aims to increase the diversity of leadership positions across politics, economics, media, culture and sport is targeting the Conservative Party's conference in Manchester with a series of brutally honest advertising billboards.
The city's RECLAIM Project was set up in response to widening social inequality and offers an "alternative pathway" to working-class young people beginning their careers.
Its latest campaign, entitled "19 Prime Ministers from Eton", aims to provide uncomfortable reading for Tory ministers arriving at Manchester's Piccadilly train station, where one of the billboards will be situated.
And it looks set to succeed.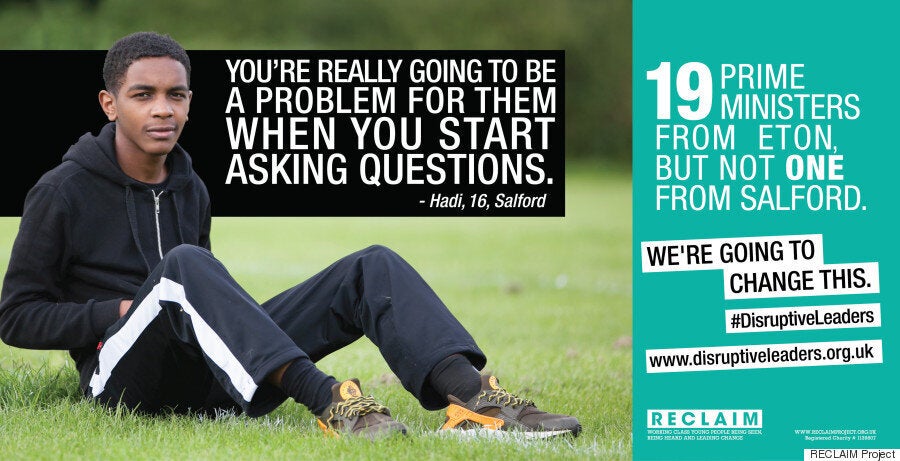 Hadi, 16, Salford is quoted on a billboard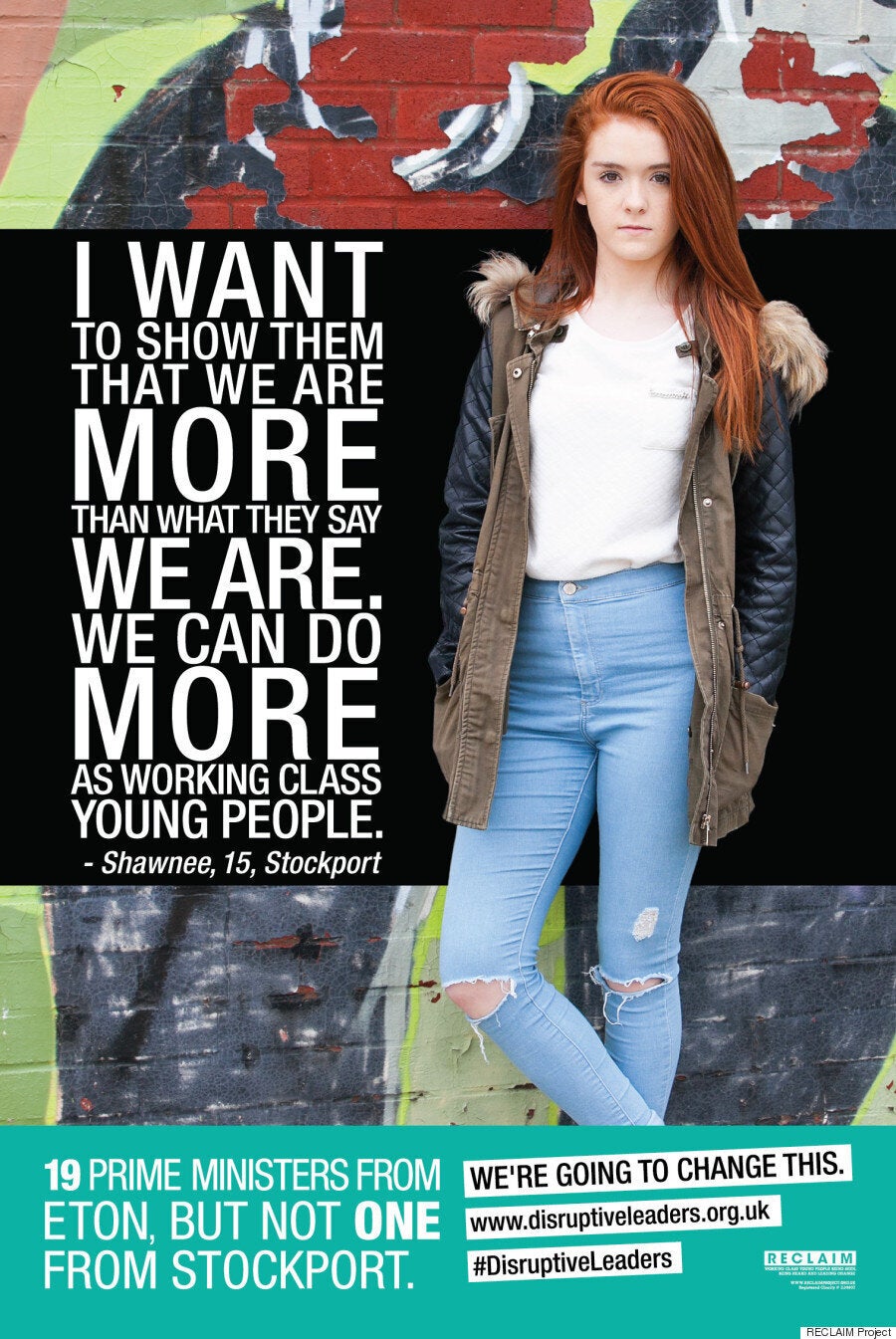 Shawnee, 15, has spearheaded the project
Spearheaded by the work of young leader Shawnee, 15, from Brinnington in Stockport, the bold and brave campaign aims to provoke, inspire and challenge perceptions. She said: "I am sick of the negative perceptions of young working class people.
"I want to show them that we are more than what they say we are."
"I would make a good politicians as I've lived through the effects of the cuts, and I know those suffers in a way that upper class politicians wouldn't understand", explains Hadi, 16, from Salford - another of the campaign's stars.
"I am an ethical and fair leader who would look out for everyone's interests in society, not just my own".
Popular in the Community