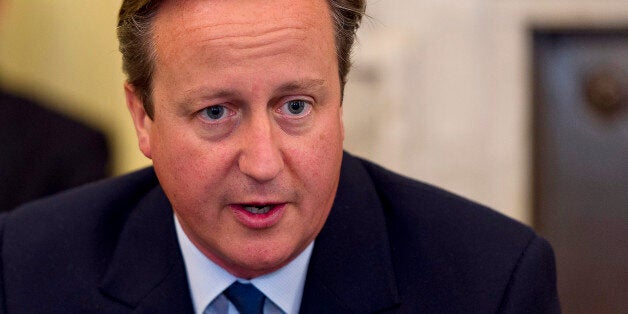 A majority of the British public believe Government ministers should be free to campaign for the UK to quit the EU, a new poll has found.
Ahead of the Tory party conference, the Survation/Huffington Post UK poll shows that 55% think that ministers should be allowed to lobby for an 'Out' vote - even if that means defying David Cameron's official recommendation.
Just 25% of voters believe ministers have a duty to stick to the Government line on the EU referendum, which is due to take place before the end of 2017. 20% said they didn't know.
Support for ministerial campaign freedom is even higher among Labour voters (61%) and UKIP voters (63%).
Grass roots Tories and many Tory Eurosceptic MPs are lobbying hard for the Prime Minister to grant his Cabinet and other frontbenchers the freedom to campaign for either an 'In' or and 'Out' vote in the plebiscite.
This week's party conference is set to feature fresh calls from backbenchers for Mr Cameron to suspend collective responsibility during the referendum campaign - and for the Conservative Party's own resources not to be used on either the 'In' or 'Brexit' campaigns.
Steve Baker, leader of the Conservative for Britain group of MPs, who wants Mr Cameron to make an announcement on the issue at the party conference in Manchester, told HuffPost UK he was 'thrilled' at the poll result.
"I am absolutely delighted to learn that the public want ministers to be able to campaign either way in the referendum, I think that's absolutely right," he said.
"Once we know the [renegotiation] position, of course ministers should be free to campaign as their conscience would determine is best for the UK.
"I'm thrilled to discover that the public are supporting ministers being able to do what they think is right."
Several Cabinet ministers including Iain Duncan Smith, Chris Grayling, Michael Gove, Philip Hammond are said to favour Brexit if Brussels fails to deliver real change as part of Mr Cameron's renegotiation process.
Backbenchers will be allowed a free vote but it remains unclear whether the Prime Minister would suspend collective responsibility like Harold Wilson did to avoid splits in Labour in the 1970s referendum on staying in the Common market.
This summer, Mr Cameron appeared to suggest dissenters would have to resign, and junior environment minister James Wharton told the BBC that they could not remain in government.
But the Prime Minister swiftly insisted he was only referring to the period of his renegotiation, not the EU referendum campaign itself.
"If you want to be part of the government you have to take the view that we are engaged in a renegotiation to have a referendum that will lead to a successful outcome," he said in June.
A new Sun/YouGov poll has also revealed that support for the 'Out campaign' has soared in the wake of the EU migrant crisis, with just 23% of the paper's readers backing the UK staying in the EU and 55% backing Brexit.
More than a third of voters told Survation that Mr Cameron should quit as PM if the UK votes to leave the EU, although 40% think that he should stay in post whatever the outcome.
When asked when Mr Cameron should step down to allow his successor to lead the Conservative Party, 22% said he should quit in 2015, 14% said 2016, 12% said 2017 or 2018, 9% said 2019 and 11% said 2020.
Among Tory voters, 21% felt the Prime Minister should resign in 2020, but 19% felt he should go in 2018 to give his successor time to bed down.
With the Autumn Statement and spending review looming in November, the poll also found that 65% of voters felt Government cuts had affected them personally, either a lot (23%) or a little (42%), Just 35% felt that cuts had not affected their families.
More than a quarter of voters said they would personally be affected by cuts to working tax credits specifically, with 20% of Tory voters affected either a lot or a little.
A total of 27% of voters added that they would be less likely to vote Conservative at the next election because of the tax credit cuts policy. Only 14% said that they would be more likely to vote Tory thanks to the tax credit cuts plan.
The highest level of discontent came from so-called 'C2' social groups of skilled manual workers, with 31% saying tax credit cuts made them less likely to back the Tories in 2020.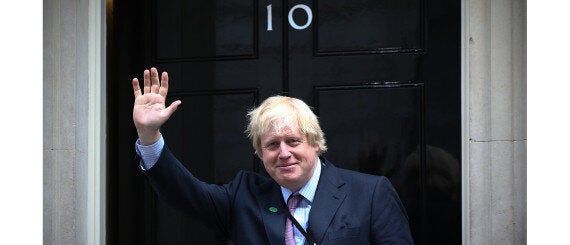 Boris Johnson has welcomed a proposal from Labour's Frank Field to ease the impact of the tax credits cuts, which are due to be detailed before Christmas in letters from the HM Revenue and Customs.
Only two Tories rebelled and one abstained on the tax credit vote last month, but a larger group voted reluctantly for the measure.
Mr Field has today written to the Chancellor to ask for a new earnings threshold to protect workers hit hardest.
He said: "Just before Christmas 3.2 million low paid workers will receive a letter from the Chancellor telling them he intends to cut their wage packets on average by £1,350 a year.
"Tory MPs will then be under siege from their constituents. My letter to the Chancellor offers him a way out by protecting the lowest earners and their children. He must seize this opportunity or face the prospect of his 2020 election strategy going up in flames.'
Some Tory MPs worry that the cuts undermine the party's message on helping those in work, but Treasury sources told The HuffPost UK that the savings were essential.
Households hit by the loss of tax credits will be compensated by the national living wage and by thousands of pounds in new childcare support, the Treasury says.
Related