Boris Johnson took to the stage at the Conservative Party conference on Tuesday and by all accounts went down a treat in the hall among the party faithful.
The London mayor peppered his speech with jokes, including this pop at Labour leader Jeremy Corbyn and anti-Tory protesters outside the Manchester venue. "I know them. They are the London Labour Party. Trots and militants with vested interests and indeed interesting vests," he said.
Corbyn, of course, is famed for his love of a good vest. During his party's leadership election he revealed he buys the undergarments from a market stall on London's Holloway Road.
Boris added:"The Labour Party has been piratical captured in a kind of social media twit-storm."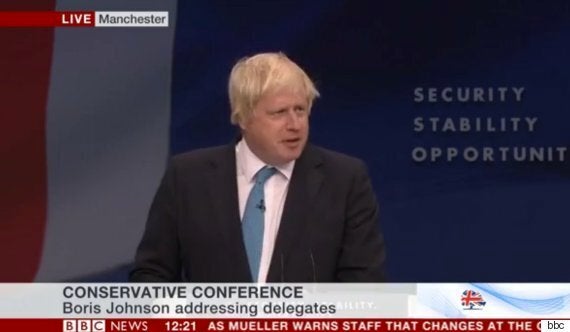 With David Cameron set to quit as Tory leader before 2020, much of the talk at the conference is about possible successors.
Boris' main rivals for the top job are seen to be chancellor George Osborne and home secretary Theresa May. Many other Conservative MPs including education Nicky Morgan are seen as likely to run.
Last year leadership rival Theresa May was seen to have given a better speech than Boris. However the London mayor, in the view of many commentators, has evened the score out this year.
Not everyone at the conference is a fan of Boris however. He was pelted with balls by anti-Tory protesters as he made his way into the venue yesterday afternoon.
Popular in the Community