A section of a glass-bottomed walkway has cracked 3,540ft in the air at Yuntai Mountain Geological Park in Henan Province, China.
Tourists who were standing on the newly built suspension bridge took pictures and flocked to social media to report the scary event.
Lee Dong Hai, who was standing on the walkway, posted on the Chinese social media site Weibo: "I was almost at the end and suddenly I heard a sound. My foot shook a little. I looked down and I saw that there was a crack in the floor."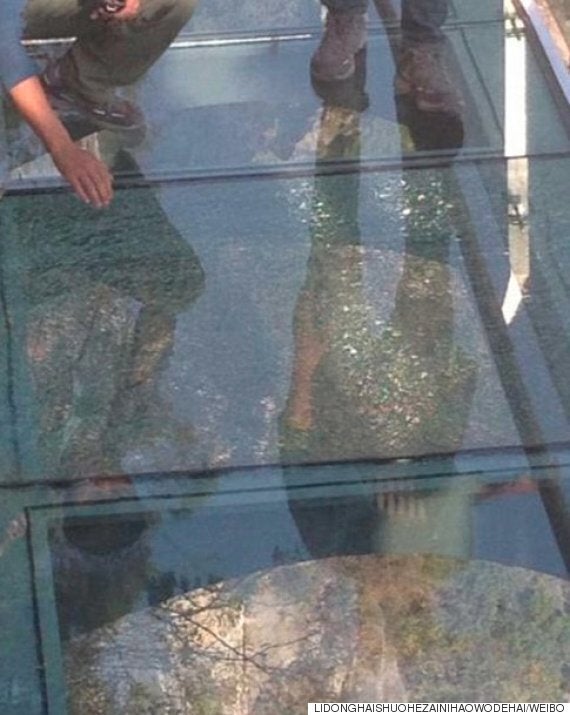 A picture uploaded of the alleged cracked class by a tourist
Hai continued: "A lot of people started to scream,
"I screamed out, 'It cracked! It really cracked!' and then I pushed the people in front of me so that we could run out of the way."
According to local sources, the glass should be able to hold up to 800 kilogram of weight per square metre.
A spokesperson for the Yuntai Mountain tourism bureau told People's Daily Online that the cracks occurred after a tourist dropped a stainless steel mug on the walkway.
Only one of a total of three layers of glass broke, so the tourists were not in danger, the spokesman said.
The 853ft-long U-shaped walkway is attached to a cliff face on the Yuntai Mountain, Henan Province, and only opened to the public on 20 September.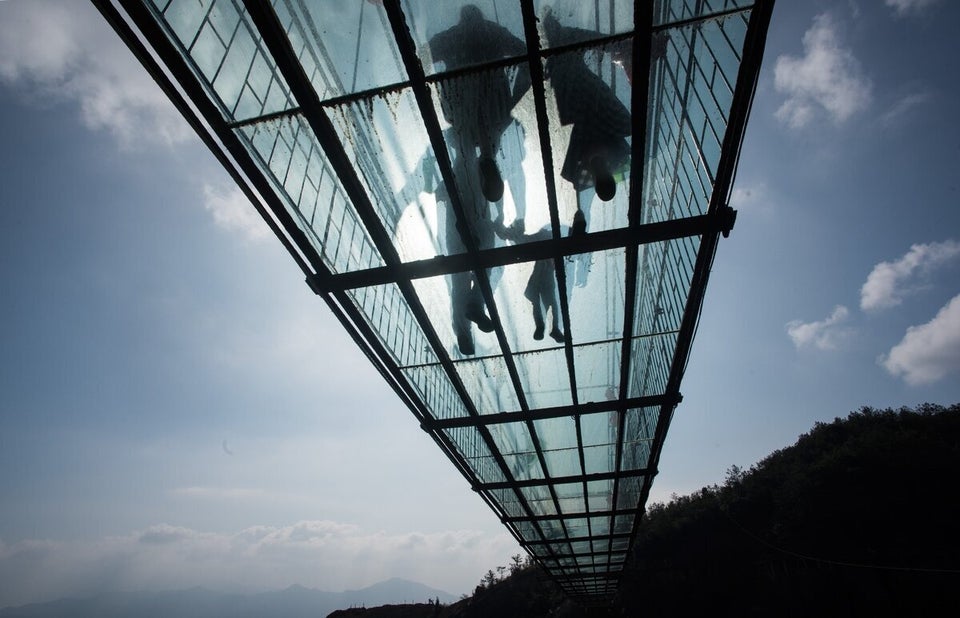 glass-bottomed suspension bridge in China
Popular in the Community