ISIS is becoming "increasingly desperate" and is failing in its mission to create a Khilafah for Muslims, as thousands of Syrians shun the terrorist group to seek refuge in 'the West', leading British Imams have said.
The group, also known as ISIL and IS, is "losing" as Muslim civilians flee in their thousands and defectors abandon the terrorist orgainsation.
Contributions from British Imams in Thursday's edition of Haqiqah magazine will explore why Muslims are fleeing Syria, rather than join the "welcoming arms" of ISIS.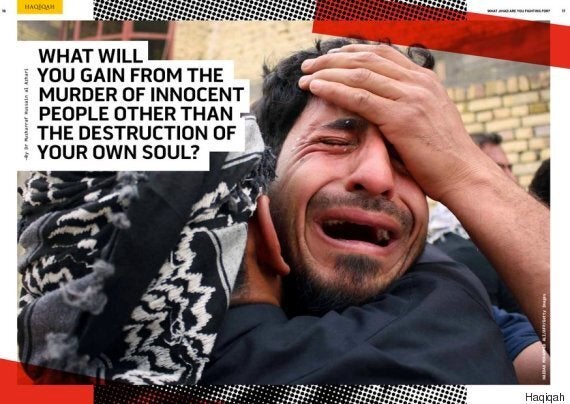 Haqiqah says Isis are 'losing' as Syrians flee 'unspeakable oppression'
The magazine's editorial highlights that both Muslim and non-Muslim 'Westerners' have raised millions of pounds for medical supplies, food, accommodation and clothing for those displaced from Syria.
Haqiqah states: "Now ISIS in their desperation are telling Syrians that they are committing a 'major sin' in Islam if they seek protection in the West.
"According to Daesh [ISIS], this makes thousands of Muslim refugees who are fleeing unspeakable oppression from Daesh, other groups and Assad 'apostates'."
Shaukat Warraich, editor-in-chief of Haqiqah, said: "Daesh is failing on multiple fronts, it is becoming increasingly desperate.
"The mass exodus of refugees has exposed their false claim of having established a 'Caliphate' for Muslims in the region."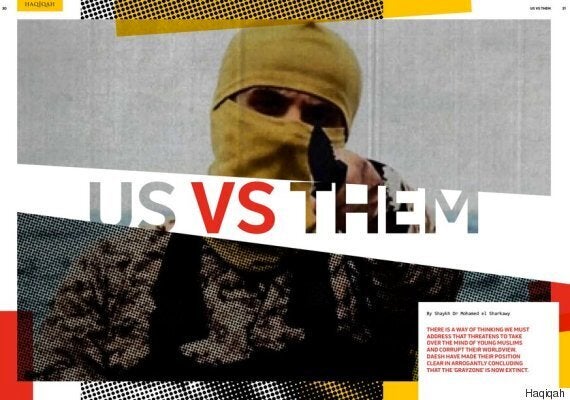 ISIS is 'failing' as thousands turn away from the group
Angered by images of refugees fleeing the horrors of the terrorist group, Imams in Britain have written in the digital edition to emphasis their rejection of ISIS.
Mr Warraich, added: "A global message needs to go out from every corner of the world rejecting Daesh."
Shaykha Safia Shahid, contributing author of Haqiqah, said: "Through Haqiqah, British Imams and scholars, will make clear that Islam does not permit the killing of thousands of people, sexual abuse, and the destruction of mosques, churches and other religious monuments.
"Today, Imams from across Britain have come together to send a clear message. Daesh has no claim and legitimacy to the beautiful and compassionate teachings of Islam; we can see its web of lies unraveling."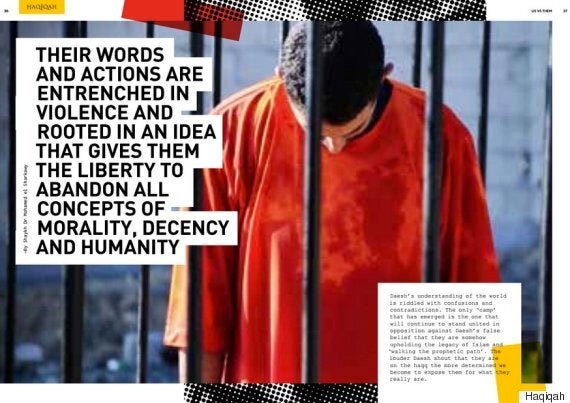 The group has 'no claim and legitimacy' to the teachings of Islam, says Haqiqah
Dr Qari Asim, senior editor of Haqiqah, added: "The reality is that Daesh continues to put out a huge amount of propaganda and lies, despite its promises being exposed as falsehoods, which is why a continued effort to reclaim the digital space from terrorists is so important.
"In its desperation at its own failings, it has told Syrians that they are committing a 'major sin' in Islam if they seek protection in the West. According to Daesh, this makes thousands of refugees apostates. This is a wicked and inhumane lie."
Reasons why jihadists leave ISIS varied, but four categories emerged from common criticisms of the group.
One was the group's brutality, another was the extent to which the group fought against other Sunni rebels, and the third was the level of corruption.
The further reason is that members found life within the group disappointing.
Hussain also complained about others invading his space and staring at him.
Related