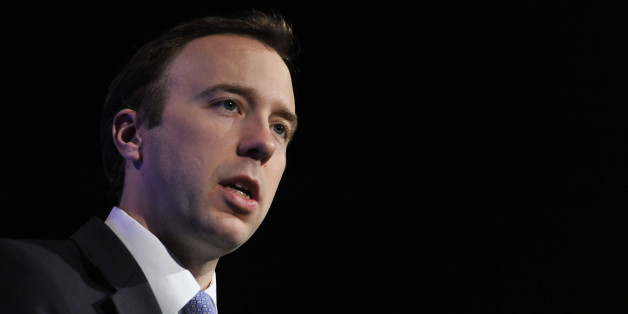 Nick Ansell/PA Archive
Hundreds of young people have hit out at a Conservative minister for comments he made earlier this week claiming under 25s did not deserve to be paid the new 'living wage' because they were too unproductive.
Matthew Hancock yesterday defended enforcing different minimum pay rates for young people and over 25s, as set out in this Summer's Budget by Chancellor George Osborne, saying young people had been deliberately denied the pay-rise in line with their colleagues.
"This was an active policy choice... Anybody who has employed people knows that younger people, especially in their first jobs, are not as productive, on average," he commented.
But newly-elected Labour MP Jess Philips called on social media users to share their own inspiring stories and "tell him how foolish he is to say under 25s too unproductive to deserve living wage".
One person told of how she worked for six years to make sure she could properly afford an education, and expressed anger at being labelled "unproducitve".
I'm 22, have worked since I was 16 to make sure I could stay in education and am apparently too unproductive to deserve wage parity? #at25

— Rachel Holland (@rholl92) October 6, 2015
Another spoke of having raised a child, completed a degree and moved into full-time work by age 25, the point at which workers become entitled to the new 'living wage'.
#at25 I was a single mum of a 7 year old, I had my own mortgage, a degree, a full time job-but should I not have been paid the same as >25s?

— Prym face (@prymface) October 7, 2015
More gave other accounts of meaningful achievements at work.
#at25 I'll have been a Cllr for 4 years serving on largest local authority in Europe, completed my masters & be chairing council mela cttee

— Mariam Khan (@mariamkhan29) October 6, 2015
#at25 I was married, a mother, responsible for a staff of 20 and 5 years into a mortgage

— JulieHodgkiss (@juliehodgkiss) October 6, 2015
#At25 my parents were living abroad and I was working on multi-million pound fraud cases.

— Rachel Danae Burgin (@MrsBurgin) October 7, 2015
#at25 I was holding down 3 jobs for an MP, a charity and a school, and had been involved in community groups for 14 years. That enough?

— Paul Barlow (@paul_barlow) October 7, 2015
@jessphillips The Beatles released Sgt Pepper 2 wks before Paul's 25th Birthday. They had already released Help, Revolver, Rubber Soul #at25

— Ian Moss (@_IanMoss) October 6, 2015
Has anyone asked what @MhairiBlack might have achieved #at25?

— Lisa Sollors (@LisaSollors) October 6, 2015
And one or two people got carried away with the fun, including Phillips herself.
Of course, some young people need sorting out before they behave antisocially. #at25 @jessphillips pic.twitter.com/eMaFcFMs6L

— John O'Shea (@politicalhackuk) October 6, 2015
#at25 I had won the champions league with arsenal five times in a row on football manager.

— hamesh (@iamhamesh) October 6, 2015
Ill start #at25 in 1 year my womb had been more productive than @MattHancockMP has been in 25 years

— Jess Phillips MP (@jessphillips) October 6, 2015
READ MORE: