One person has died and another was wounded in a shooting at a Texas university, the second to take place at a US university today and the third fatal shooting at an educational establishment this month.
The shooting took place at a Texas Southern University student housing complex, and the Houston campus has been placed on lockdown.
Police said a possible suspect has been detained. The shooting was reported around 11:30 am local time.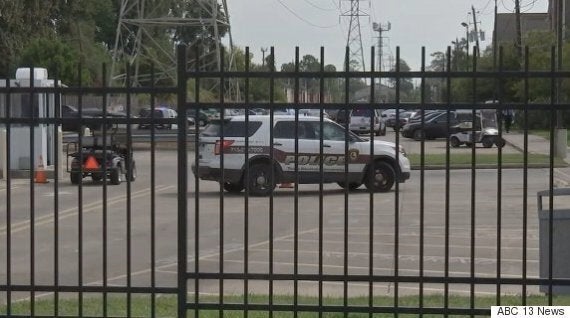 Police at the scene of the Houston shooting (above) and the Flagstaff one (below)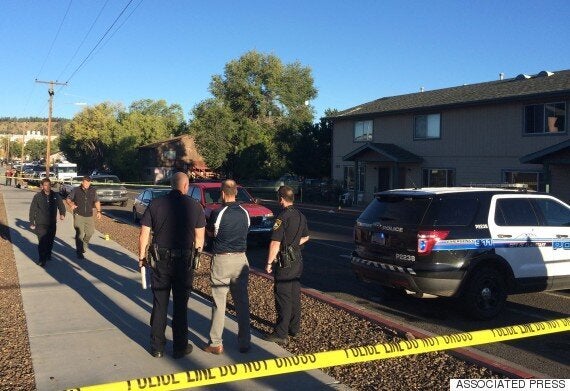 It follows another fatal shooting earlier on Friday at Northern Arizona University in the city of Flagstaff, where an overnight confrontation between students escalated into gunfire that killed one person and wounded three others.
Last Thursday, eight students and a teacher were fatally shot at Umpqua Community College in Oregon. The gunman in the Oregon shooting also wounded nine people before turning the gun on himself.
A Texas Southern University spokesman said the campus was on lockdown and classes have been cancelled.
The university has about 9,700 students.
The incident occurred just hours after another shooting near the same student housing complex, the Associated Press reported.
The university said the earlier shooting occurred early Friday morning, but it was not clear whether the shootings are related.
Meanwhile, in Arizona, university officials said student Steven Jones was arrested immediately after the shooting and faced one count of first-degree murder and three of aggravated assault.
Colin Brough, the student who was killed, was described as "the happiest person that you probably would ever meet" by family.
The person killed in the Houston shooting had not been named as this article went live.