The reason Labour leader Jeremy Corbyn missed a chance to be inducted into the Privy Council by the Queen has been revealed, the Press Association claims.
Mr Corbyn was said by aides to have had "long-standing private engagements" that meant he could not be at the meeting with The Queen, and to need some "relaxation time".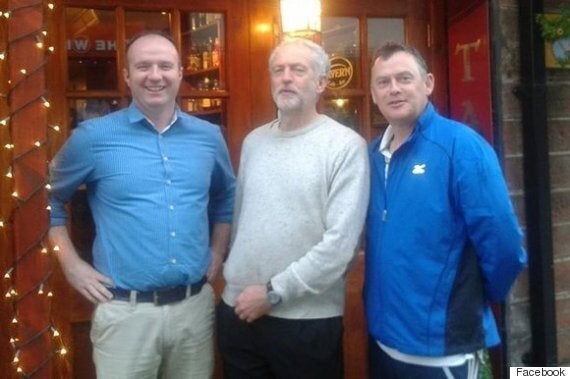 The Sunday Times has "revealed" where Corbyn was
According to the newspaper, the Opposition leader was walking in the Scottish Highlands and enjoying a soft drink and a dinner of fish and chips at the Ben Nevis bar and restaurant in Fort William.
The pub is described as "cheap and nasty but friendly enough" in an online review, according to The Sunday Times.
Mr Corbyn dropped in on the pub while on a walking holiday accompanied by a "dark-haired woman", believed to be his Mexican wife, Laura Alvarez.
He also posed for a picture outside the Tavern restaurant in the town with its owner, John MacLennan.
Mr MacLennan posted the image on Facebook with the caption: "'Can I have my steak well done, please?' No problem Jeremy, we will get the chef to nuke it for you!" — a reference to Mr Corbyn's well-known opposition to renewing Trident.
The restaurant owner said the MP had taken a look at the menu and posed for pictures on Tuesday but not gone inside.
"He was very pleasant, an absolutely pleasant man — not my politics, I'm completely the opposite spectrum, you know — but very pleasant, nice guy," Mr MacLennan said.
Labour backbencher Simon Danczuk told the newspaper: "Jeremy has led the party off into the wilderness and then taken a hike in the Highlands.
"It is not so much that he has missed the meeting with the Queen, but that he's let this story run and run, which means we haven't had a chance to get our message out there."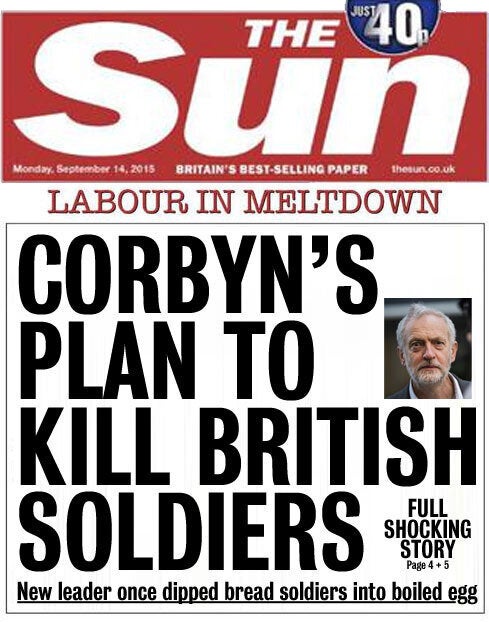 Other Jeremy Corbyn Front Pages For The Sun (LIST)
Popular in the Community