BBC Presenter Victoria Derbyshire has had a mastectomy after being diagnosed with breast cancer.
The 47-year-old filmed a video diary for the BBC from her NHS hospital bed, which reveals her waking up after the procedure.
A little bleary, the mother-of-two addresses the camera to say: "Today I had a mastectomy. I feel alright, I can't believe it."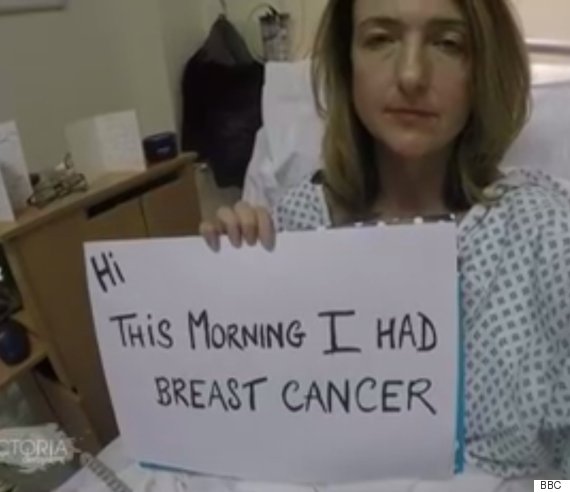 Victoria Derbyshire has chronicled the treatment of her cancer in a video diary for the BBC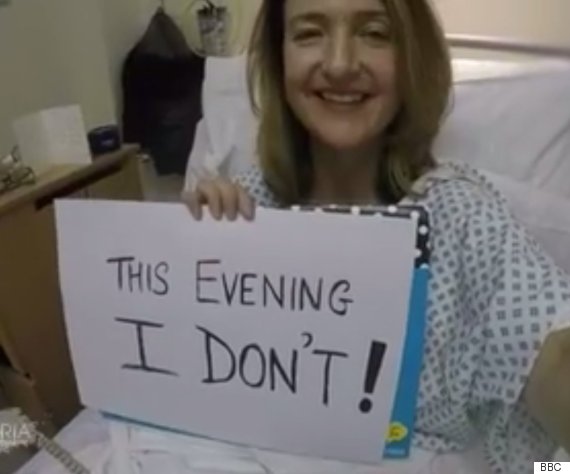 The current affairs host was diagnosed with lobular breast cancer in July and had a mastectomy and reconstruction surgery in September.
She said: "The NHS staff have been awesome. I'm completely in awe of them. They are so inspiring and so caring and I feel so grateful to them.
"When I woke up from the anaesthetic I did cry because it was just a relief. The malignant tumour in my right breast is gone."
Victoria Derbyshire's cancer diary

"I don't feel like I'm 'fighting' cancer, I'm simply being treated for cancer." Watch Victoria's video diary following her treatment bit.ly/1Lqgxpt. Read more here: bbc.in/1JX2Skr

Posted by Victoria Derbyshire on Monday, October 12, 2015
Lobular breast cancer develops in the lobes of the breast and spreads to surrounding tissue. Ten per cent of breast cancers are lobular.
Derbyshire added: "Everyone who's diagnosed with cancer, I've learned has a different story, a different experience and a different way of approaching it.
"For what it's worth, I don't feel I'm battling cancer. I don't feel that I'm fighting cancer. I am simply being treated for cancer.
I recorded a video diary in hospital after having a mastectomy. Watch it, if you like, tomorrow BBC 2/BBC News 0915 pic.twitter.com/oTUiihyAqW

— Victoria Derbyshire (@vicderbyshire) October 11, 2015
"Here is the thing: Having cancer is manageable. It can be manageable. Having a mastectomy is totally doable. I didn't know those things until I got cancer and that's what I want to tell people.
"I know everybody's different when they're diagnosed. I know every cancer is different, everybody has a different experience but that's mine and I hope you don't mind me sharing that with you."