Caroline Lucas has called on people to correct the "blatant sexism" of marriage certificates through direct action.
The Green Party MP, fed up with government inaction to reform the certificate that has not changed since the mid-19th century, condemned them and used a Radio Four appearance to urge people to just write the bride and groom's mothers' name and profession on them.
The certificates only require their father's details at the moment.
In a statement, Ms Lucas said: "The Government must act now to correct the blatant sexism of only having fathers' details on marriage certificates.
"The Prime Minister has accepted that marriage certificates are discriminatory – yet his Government has been unforgivably slow to act on this issue. It's high time we end this institutional inequality and update marriage certificates to be fit for modern society."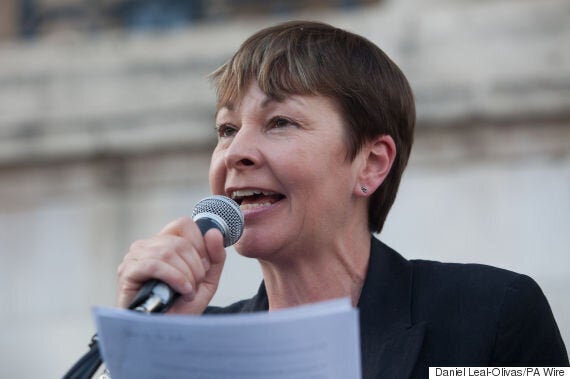 Caroline Lucas said marriage certificates are 'blatant sexism' in their current form
Cameron said at the time: "The content of marriage registers in England and Wales has not changed since the beginning of Queen Victoria's reign. At the moment, they require details of the couples' fathers, but not their mothers.
"This clearly doesn't reflect modern Britain - and it's high time the system was updated. So I have asked the Home Office to look at how we can address this too."
But so far, nothing has happened.
More than 20,000 people backed a petition to parliament calling for the change, created by a woman raised by a single mother, who said she was "devastated" to learn that mothers' details are not included.
"When I get married, I will be expected to put my absent father's name and profession on my marriage certificate whilst my mother who brought me up will not be included," Rhiannan Sullivan wrote.
"Change is needed so that mothers are no longer erased from these important historical records."
Related