'Gogglebox' star Nikki Tapper says the moment she found out she had breast cancer was the 'worst weekend of my life'.
READ MORE:
Nikki, who appears on the hit Channel 4 show with her husband Jonathan and two children Josh and Amy, also says she knew she had the disease before she'd even had the test results back.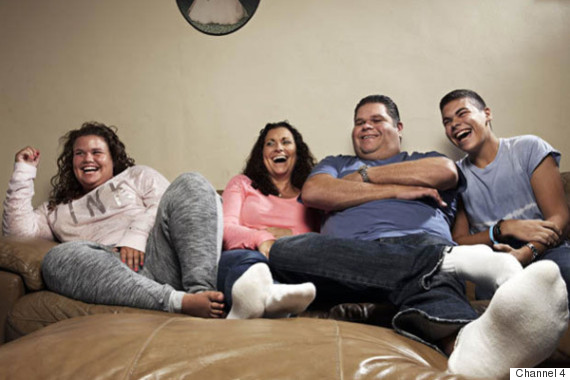 The Tapper family
She told the Daily Express: "It was like being swept onto a conveyor belt.
"I had the mammogram, followed by an MRI, a biopsy and the worst weekend of my life.
"I just wanted to be told, 'This is what it is, and you're going to be OK.' I couldn't think beyond that.
"When my specialist said it was early-stage cancer, I was actually relieved."
Nikki, 42, also revealed that her chemotherapy treatment hit daughter Amy particularly hard.
She explained: "Josh wanted to make a fuss of me and make visitors cups of tea. Amy was the opposite.
"She didn't really want to be in the house at all. She's very expressive and actually told me, 'I don't want to be around you. I don't want to see you in bed.'"
Nikki, who is now cancer free after being diagnosed three and a half years ago, revealed to HuffPost UK last year that the BRCA cancer gene runs in her family, but she didn't have it.
"My mum had breast cancer, too," she says. "I had gene testing done, and everyone else in my immediate family had the BRCA gene, but I didn't have it, and yet I got the illness.
"The doctors tested me twice in two laboratories because they didn't believe it.
"But I was relieved, because it means I didn't pass the gene on to my daughter, Amy."
LIKE US ON FACEBOOK | FOLLOW US ON TWITTER