Police in Sweden received reports that a gathering of men was flying the black flag of Islamic State (IS) - only to find out it was actually a group of men celebrating having beards.
The Swedish chapter of the Bearded Villains, an global group that seeks to promote "bearded men with character", gathered at a ruined castle in Brahehus on Saturday for a photo shoot with their black flag.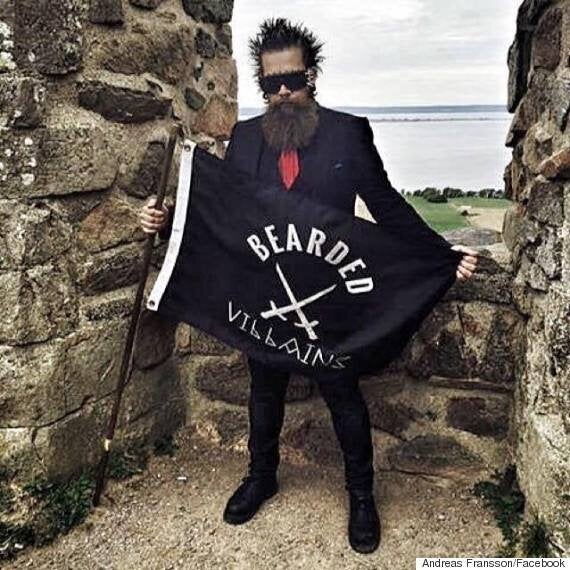 Member Andreas Fransson with the flag
But two police officers turned up after someone reported the group after mistaking them for a group of terrorists carrying the flag of the Islamist terror group that has occupied swathes of Iraq and Syria.
"In the middle of the shoot, two cops show up, telling us they got a call from someone saying that they drove past and saw about 30 terrorists waving a ISIS flag," Bearded Villains member Andreas Frannson wrote on Facebook.
"We had a good laugh with the cops, who had to respond to the call, but quickly saw that we weren't terrorists, out in the middle of nowhere, dressed in formal wear, hugging and laughing."
He added that the police officers quickly saw the group were "just amazing, loving and fantastic bearded brothers!"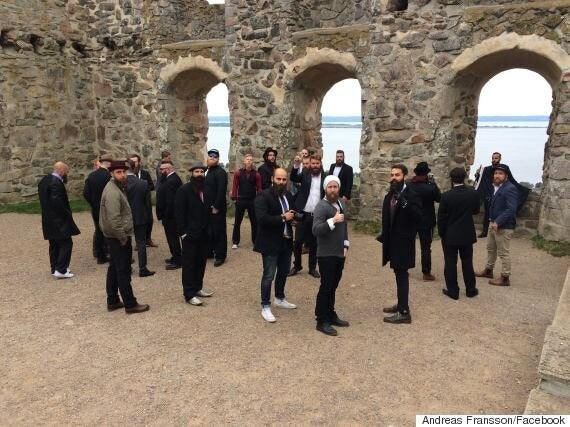 The gathering of Bearded Villains
John Ekeblad, co-leader of the group, told Sweden's Metro newspaper that their flag and the IS flag had some similarities but could not believe someone rang the police.
"It was so unreal," he said.
Related