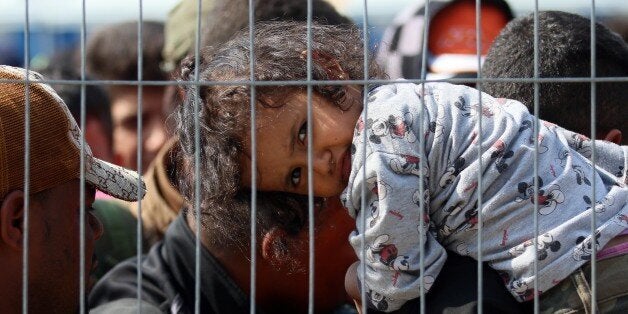 Lord Phillips, the first head of Britain's highest court, joined three other ex-law lords and the former president of the ECHR as signatories of a document that says housing just 20,000 refugees over five years is "too low, too slow and too narrow".
Their statement calls for the suspension of the "Dublin system", which means asylum seekers must apply for safehaven in the first EU country they arrive in.
Organisers say the list of backers also includes five retired Lords Justices of Appeal, the former Director of Public Prosecutions Lord MacDonald, a Lib-Dem peer and more than 100 top-lawyer 'Queen's Counsel', as well as solicitors.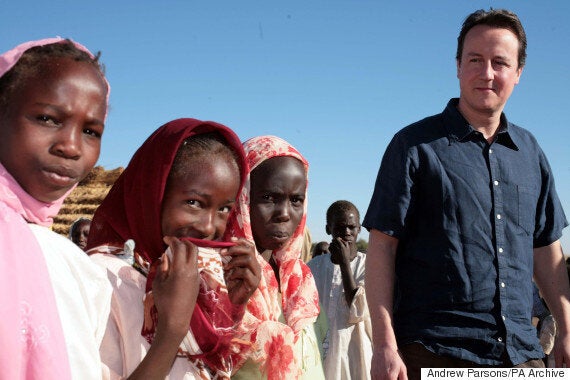 Cameron meets children in the El Salaam refugee Camp, Sudan
Sir Stephen Sedley, a signatory and Lord Justice of the Court of Appeal until 2011, commented: "As the statement explains, it is within the UK's power to curtail the lethal boat traffic by enabling refugees from countries such as Syria and Iraq to travel here lawfully in order to apply for asylum.
"As a stable and prosperous country, we can do better than this."
Their statement, published at www.lawyersrefugeeinitiative.org, reads: "We consider that the UK Government's offer to resettle 20,000 of the most vulnerable Syrian refugees from camps in the Middle East, spread over five years, is too low, too slow and too narrow."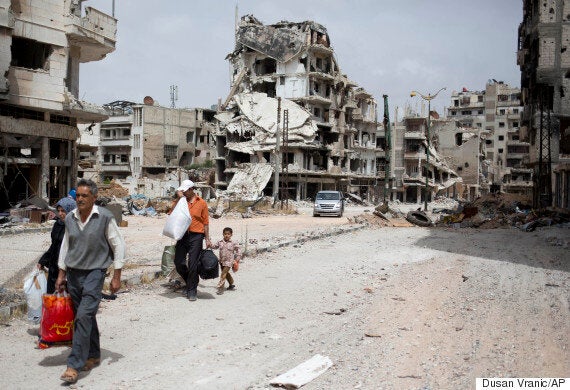 Hundreds of thousands are fleeing Homs
Last week Oxfam accused the UK government of shying away from taking its "fair share" of refugees fleeing war-torn Syria.
Britain has given £1 billion in aid - more than any of the other 27 EU nations - to countries neighbouring Syria that have taken in millions of those escaping it.
Richard Harrington, the Conservative Minister for Syrian Refugees, said Britain had been "at the forefront of the international response to the humanitarian crisis in Syria".
He added: "We are providing more than £1.1 billion in humanitarian aid and have also taken in more than 5,000 refugees and asylum seekers since 2011.
"We are working closely with UNHCR to identify and resettle those in the regions who are the most vulnerable. This also deters people from attempting these perilous journeys which have already led to so many tragic deaths.
"The expansion of the (vulnerable persons resettlement) scheme needs careful and meticulous planning to ensure we get it right. We are looking to harness the strong offers of support and assistance we have received to resettle people who are in desperate need of our help."
Popular in the Community