Edith Bowman has revealed that she was approached by Radio X bosses, ahead of the station's recent revamp.
The channel, previously known as Xfm, was given a huge overhaul in September, however, bosses came under fire for declaring the new look station as "male-focused".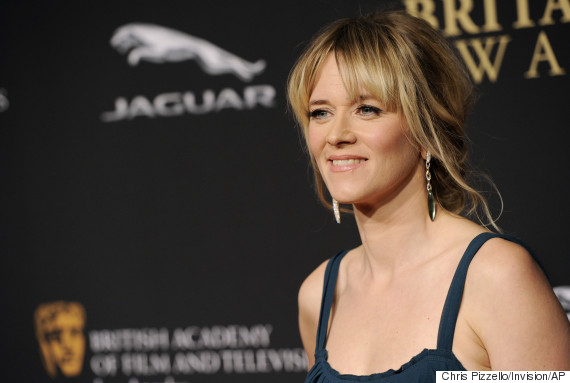 Edith knows Chris Moyles from her time at Radio 1
Edith has now defended the station's owner Global Radio, admitting that they asked her whether she'd be interested in hosting a show.
Speaking to Digital Spy, Edith explains: "Listen, they approached me about doing it. I couldn't commit to it to be honest. I didn't really know where I wanted to go radio-wise.
"I just started doing my Quay Sessions show on the BBC and I'm absolutely loving doing that."
"I've got my 6 Music stuff that I'm doing about film, so it wasn't the right time, really."
The former Radio 1 presenter went on to rubbish claims that Radio X is being sexist in its new approach, addressing the fact that none of the station's key shows are presented by women.
READ MORE:
"I've got experience of that being absolutely ridiculous," she continues. "And I'm sure that over time as well we'll see more women being part of that schedule.
"I think that was something that was said in a meeting as a bit of a joke and taken out of context because I don't think anybody's got that mentality.
"I met them and there wasn't that feeling obviously, because I'm a girl!"
Since the Radio X launch, breakfast show presenter Chris Moyles has become something of an unofficial spokesperson for the brand, and in a recent NME interview, he addressed the sexism claims by declaring himself a feminist.
Turning his attention to 'tampon tax', he added: "Why do women have to pay for sanitary products? That's crazy. That would never happen if it was the other way around!"
LIKE US ON FACEBOOK | FOLLOW US ON TWITTER