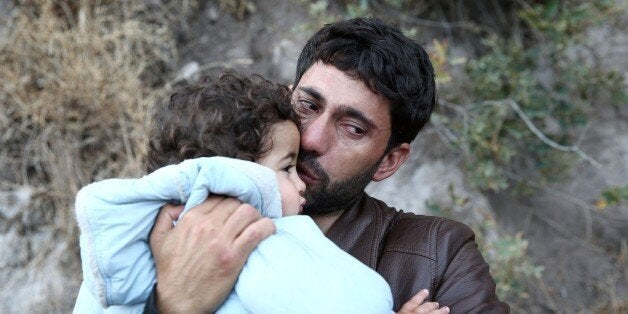 Labour has urged the Government to "look at the TV pictures today" and "show some humanity" over the Syrian refugee crisis by accepting vulnerable families already in Europe.
Britain has given £1 billion in aid - more than any of the other 27 EU nations - and will take 20,000 refugees from the camps on the borders of Syria over the next five years.
But the UK has opted out of an EU quota scheme to relocate 120,000 refugees from Italy, Greece and Hungary, and is refusing to take an displaced people already on the continent.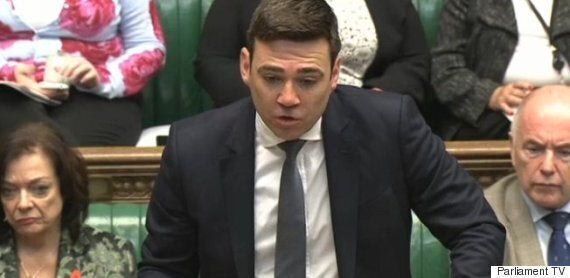 Andy Burnham: "Isn't it time to stop digging in, show some humanity and reach out a helping hand."
David Cameron has said he wants to discourage refugees making the "perilous" journey across Europe.
In their first House of Commons clash since Mr Burnham assumed his new role under Jeremy Corbyn, the Labour frontbencher accused the Home Secretary of "not responding to the unfolding nature of this crisis".
Over four million Syrians have been forced to flee their war-torn country since a brutal conflict broke out in 2011, with millions more internally displaced.
He said: "She is trying, out of convenience, to draw a false distinction between refugees still in the region and those who have arrived in Europe who she describes as the fittest, strongest and healthiest.
"Look at the TV pictures. These people aren't fit, strong or healthy. They are desperate and need our help. Isn't it time to stop digging in, show some humanity and reach out a helping hand."
Mrs May responded: "We are taking the most vulnerable through our scheme. Not those who have been able to reach the shores of Europe. But those who are the most vulnerable, who haven't been making that journey. I hope he would give a very strong message that it is better for people to not to try to make the dangerous journey across the Mediterranean and other routes across Europe."
Popular in the Community