The five things you need to know on Monday October 12, 2015...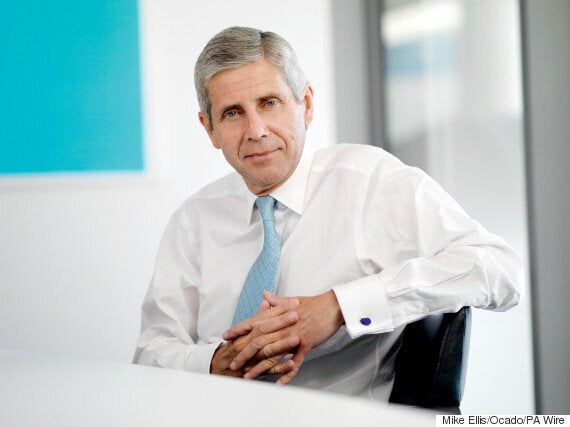 The 'In' campaign for the EU referendum formally launches this morning and Stuart Rose is going to put patriotism right at the heart of it. There's a red, white and blue logo for the 'Britain Stronger In Europe' event, and lots of talk of jobs and of protecting the national interest by staying in the EU. At 11am, we will get a video unveiling some big name backers who have not yet been released.
But while big name politicians are supposed to take a back seat today, Peter Mandelson may be hovering in the background like a ghost at the feast. Remember his famous 'I'm a fighter not a quitter' defiance on 2001 general election night? Well, there seem to be echoes in that in Rose's speech today, dubbing the Outers as The Quitters, those who want to walk away from the fight for Britain's rights in the EU. It's all quite macho stuff (the clue is in that word Britain 'STRONG' in Europe). As for the name, BSIE is what we're told to call it. BSE wouldn't be a good look. And the Outers may just call it BS…
Using a Tory peer who used to be in the Eurosceptic Business For Britain camp is a clear attempt to reassure mainstream Conservatives. But there are jitters among Labour that this big business message won't play well with Labour voters who flirt with UKIP. The Guardian reports that Hilary Benn is 'wary' of it, and wants Labour's own In campaign to spend more cash working out Alan Johnson's own key messages.
The 'Leave' camp (they prefer to use the actual wording of the referendum question voters will face: 'remain' or 'leave') are already saying today's big launch looks like the Establishment line-up of 15 years ago when Britain in Europe saw Blair, Ken Clarke and others all argue the UK should looking at joining the euro or face ruin. "They are desperate not to talk about the EU. Hence their name and the fact that the words European Union barely appear anywhere in their material," says one Leave source. Both sides will play the patriot games in coming months, that's for sure.
As for the timing of the referendum, that remains as clear as mud. Rose will press the Project Fear buttons today, warning of the 'leap into the dark' of Brexit. But that's not the only similarity to the Scottish independence referendum. Ministers in Manchester last week were keen on Cameron 'going long', with an EU referendum next September or even in 2017, believing that will give the UK more time to convince others that serious reform is needed. But others believe this will repeat the #indyref mistake of giving the Out campaign plenty of time to ram home core messages about migration and borders.
The big worry for No10 remains just what Boris will do. Nigel Farage said yesterday it would be 'good news' if Bojo opted to join the Out camp. It certainly wouldn't do his leadership ambitions any harm with Tory grass roots, no matter what the referendum outcome.
More than 300 leading lawyers have signed an open letter attacking the Tory Government's 20,000 refugee response to the Syrian migrant crisis as 'too low, too slow, too narrow'. You can bet Yvette Cooper (who retains a Labour spokeswoman role on refugees) will join them. But today it's Cooper's successor as Shadow Home Secretary, Andy Burnham, who makes his Commons debut across the despatch box to Theresa May.
Home Office Questions will be a warm up to tomorrow's 2nd reading of the Immigration Bill. It will also be further proof that under J Corbyn 'Her Majesty's Loyal Opposition' will see a lot less loyalty and a lot more opposition. Burnham has put down a reasoned amendment (Burnham has joked to colleagues 'yeah, that worked well' on the welfare bill) agreeing to some of the tough stuff in the bill on border checks, but objecting to the criminalisation of landlords. Once that amendment falls, Labour will vote against the whole bill.
As for the move to force landlords to check the migration status of tenants, Burnham will ask just why May hasn't published – as promised – the results of the West Midlands pilot scheme before the bill. Vince Cable (remember him?) agreed to the pilot mainly because he felt it would show real problems. Let's see if it did.
Burnham calls the Immigration Bill the 'legislative equivalent' of May's controversial speech at Tory conference. Some Tories are still reeling from that, not least its claim that immigration had 'zero' economic benefit, and the way it jarred with the PM's own lines on discrimination and praise for migrant ministers.
And in his Telegraph column today, Boris fires off a fresh broadside at May (and Farage) for encouraging voters to believe immigrants are to blame for everything from housing shortages to traffic on the M4.
David Blunkett is introduced to the Lords this week but last night on Radio 4's Westminster Hour he warned that it would take a 'miracle' for Jeremy Corbyn to win in 2020. Well, Corbyn's hopes of keeping his fractious party together face more stress tests this week as his second PMQs, a Syria adjournment debate and the Charter for Budget Responsibility (aka George's Big Trap) all loom.
Unusually for Corbyn, he's now got cannon to the Left of him, as well as cannon to the Right of him. Last week, David Cameron pledged to make the Conservatives the anti-poverty party (and has a 'Greater Britain' push for more housing today). And this week, there are some Labour MPs who think that John McDonnell and Corbyn have sold out on austerity already by agreeing to back the Osborne charter. The SNP are certainly going to have a field day on this Wednesday's Commons debate on the topic, accusing Labour of revealing its true colours. And writing for HuffPostUK today, former minister Helen Goodman says she's going to vote against the Charter.
As for Syria, No.10 sources tell me there's 'nothing imminent' but everyone will be watching this Thursday's business statement to see if any time at all is scheduled for a vote on extending airstrikes in coming weeks. And tonight, Jo Cox has her adjournment debate on protection of civilians in Syria. It's not the same as air strikes, but part of a wider call for military action to create UN safe corridors. The Russians called in our military attache in Moscow last night to ask about Sunday Times claims the Brits could shoot down Russian jets if things get tricky over the crowded skies above Iraq.
The Times focuses on Mary Creagh's warning on Sunday Politics that the new 'Momentum' campaign could be a means to deselect moderate MPs. Blunkett told SkyNews he feared it was 'a party within a party'. Corbyn has the PLP tonight and it will be interesting to see the kind of questions that come up as this forum is still a work in progress for him.
The Telegraph reports that Corbyn has been 'stripped' on Parliament's website of the Right Honourable title it has used recently, on the orders of the Office of the Privy Council. Corbynistas will point out that Corbyn himself has never used the Right Hon phrase, and that Cameron is the only one who has done so in the chamber (and that he can't be blamed for the Parliament's website error). One expert says the confusion stems from No.10 which had turned the Queen's recommendation of Privy Council membership for Corbyn into an actual appointment (which won't happen until he attends a meeting of the PC).
Ahead of PMQs, Corbyn is again crowd sourcing questions from the public. He may not use them this week but the follow-up thrusters will be vital. More important perhaps will be the inflation figures and unemployment stats this week: they usually provide Cameron with a suit of armour as he charges into battle.
BECAUSE YOU'VE READ THIS FAR…
Watch this baby and dog go bonkers when Daddy comes home
Helen Goodman has been making the headlines for other reasons overnight after her tweet about the Health Secretary prompted a Twitter backlash. "If China is so great, why did @Jeremy_Hunt 's wife come to England?" she asked. After two hours of an online kicking, she deleted it and said she wanted to 'totally apologise'.
The backlash was particularly strong from her own side, with MEP Michael Cashman ('not acceptable') and Jess Phillips ('very, very offensive') hitting out. I understand Goodman was attempting to be ironic about his remarks last week that the Brits need to work harder like some Asian countries, rather than rely on welfare.
One problem is that her Tweet was not made at the time, but appeared to come out of the blue on a Sunday night. The bigger problem was naming his wife at all. Cashman said: "As politicians we are fair game, not our partners nor their origins". I wonder if Mr Hunt will push it further today?
The Health Secretary certainly features in more than a few headlines today on a range of topics. The Telegraph splashes on him being accused of a 'cover up' by failing to publish a Public Health Englan dreport into whether a sugar tax would tackle obesity. Health Select chairman Sarah Wollaston is leading the charge, demanding to know why the study has not been published ahead of her own committee's inquiry into obesity, which starts this week.
Perhaps more worrying for No.10 were the claims in the Mail on Sunday yesterday by leading NHS trust chairman Sir Thomas Hughes-Hallet that "the NHS is close to bankruptcy" and there "isn't a cat's chance" that the Government's plan for 24/7 care will happen. He was on Today repeating his claims this morning.
The Guardian splashes on 2,000 junior doctors writing to Hunt to demand more concessions on weekend working, warning so far there's not enough to remove a strike threat.
At 4.30pm, The MD of Volkswagen (VW) UK, Paul Willis, appears before the Transport Select Committee to answer questions about why and how his fir sought to cheat emissions tests.
Elementary my dear Watson. Or is it? It's still unclear whether Tom Watson will be asked to appear before the Home Affairs Committee tomorrow to talk more about the Lord Brittan case. David Burrowes wants to hear answers, Keith Vaz seems to be equivocating.
It's Paul Flynn's 3-hour Westminster Hall debate at 4.30pm making cannabis legal (a debate prompted by an e-petition). As it happens the Guardian says the Lib Dems are setting up an expert panel to draft policy to make this a reality.
Speaking of addictions, Mirror splashes on a story that the NHS is funding a clinic that treats patients hooked on online gaming, shopping or porn.
The Mail has splashed on the finding that Facebook paid just £4,327 in corporation tax in the UK last year despite its multimillion pound operation. A gift for the Corbynistas, as it says in its leader column (Tory MP Stewart Jackson tells the Times that FB would 'wise' to review its tax policies).
If you're reading this on the web, sign-up HERE to get the WaughZone delivered to your inbox.
Got something you want to share? Please send any stories/tips/quotes/pix/plugs/gossip to Paul Waugh (paul.waugh@huffingtonpost.com), Ned Simons (ned.simons@huffingtonpost.com), Graeme Demianyk (graeme.demianyk@huffingtonpost.com) and Owen Bennett (owen.bennett@huffingtonpost.com)
Popular in the Community